Het licht aandoen op afstand, de thermostaat automatisch laag wanneer je vertrekt en de deuren op slot als je naar bed gaat. 2015 wordt het jaar van de huisautomatisering en daarbij is met HomeKit een essentiële rol weggelegd voor je iPhone of iPad. In iCreate 66 laten we zien wat er allemaal aan zit te komen en waar wij het meest van verwachten; in dit artikel vind je een voorproefje.
Slimme huisautomatisering (domotica)
We horen het al jaren: slimme huisautomatisering, ook wel domotica genoemd, is in opkomst en binnen afzienbare tijd gebruiken we onze iPhone om allerlei apparaten in ons huis aan te sturen. Er zijn inmiddels al wat slimme apparaten op de markt, maar een grote doorbraak bleef vooralsnog uit. Als we de trendwatchers en fabrikanten echter moeten geloven, wordt dit jaar alles anders. Kijk maar naar technologiebeurs CES, die voor een groot deel in het teken stond van slimme huisautomatisering. Waarom wordt 2015 het jaar van huisautomatisering?
De iPhone 13 nu tot €277 korting en 3 maanden gratis Apple TV+!
Maximaal voordeel als je thuis internet van Ziggo hebt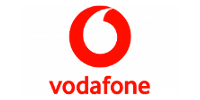 Bekijken
Standaardisatie
De afgelopen jaren werd de markt voor huisautomatiseringsproducten gekenmerkt door een enorme versnippering van verschillende standaarden. Daarom zijn technologiereuzen als Apple en Google zich ermee gaan bemoeien. Zij bieden nu een gestandaardiseerd framework: een kapstok waaraan andere fabrikanten hun slimme producten kunnen ophangen. Geen losse apparaten, maar één groot netwerk. Het grootste voordeel daarvan is dat in zo'n netwerk apparaten centraal staan die mensen al in hun bezit hebben: smartphones en tablets. Bij Apple zijn dat de iPhone en iPad en staat het framework bekend als HomeKit.
HomeKit
HomeKit werd in iOS 8 geïntroduceerd, maar het is een beetje een vreemde eend in de bijt. Het betreft namelijk geen 'tastbare' app, maar een communicatieprotocol voor ontwikkelaars. Concreet houdt het in dat je alle apparaten, zoals sloten, lichten, camera's, deuren, thermostaten, stekkers en schakelaars, kunt configureren en bedienen via iOS, al dan niet via Siri's stembediening. Binnenkort dus ook in het Nederlands. Daarbij moet je denken aan commando's als 'doe de lichten in de keuken aan', 'ik ben over vijf minuten thuis' of 'is de garagedeur op slot?'. Dat alles verloopt via iOS; je hebt er dus geen aparte app van de fabrikant voor nodig.
Slimme apparaten
De techniek is er dus klaar voor. Maar welke slimme apparaten zijn er dit jaar beschikbaar, en hoe goed zijn die? In iCreate 66 lees je alles over HomeKit in een uitgebreid feature, waarin we op de volgende onderwerpen ingaan:
Welke apparaten zijn er, zoals slimme stekkers, verlichting, sensoren en apparaten voor energieverbruik?
De werking van HomeKit en wat je er precies mee kunt.
De onderlinge samenwerking tussen apparaten.
Wat er nu al mogelijk is qua huisautomatisering.
Nieuwsgierig geworden? iCreate 66 ligt vanaf nu in de winkels en is te bestellen in onze webshop.