Nu gaat het allemaal wel erg snel. Begin van de week wist een bekende Apple-blogger te melden dat Apple aan een slimme Siri-speaker werkt. Deze moet een high-end alternatief zijn voor de Amazon Echo en Google Home. Een dag later bevestigde een bekende analist: 'Ja, Apple ontwikkelt zo'n speaker en deze wordt met 50 procent waarschijnlijkheid tijdens de WWDC gepresenteerd.'
Nu zijn we nog een stapje verder. Het Taiwanese Economic Daily News meldt dat Apple niet alleen het bedrijf Inventec als fabrikant voor de speaker heeft gekozen, maar dat dat al begonnen is met de productie. Binnen één week van concreet gerucht naar productie … het gaat ook steeds sneller in de Apple-wereld.
De iPhone 14 nu tot €348 korting!
• Maximaal voordeel als je thuis Ziggo hebt
• 6 maanden Apple Music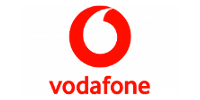 Bekijk actie
Fabrikant bouwt ook AirPods
Het bedrijf Inventec maakt geen onderdelen voor de iPhone of de Mac, maar in het verleden heeft het gedeeltelijk iPod geproduceerd. Naar verluidt is Inventec op dit moment de hoofdfabrikant van de AirPods, die nog steeds maar mondjesmaat verkrijgbaar zijn. Is de reden voor de productieproblemen misschien dat er daarnaast in grote hoeveelheden een compleet ander product wordt gemaakt? Of dat in ieder geval de faciliteiten ervoor aangepast moeten worden.
De Siri-speaker werkt volgens de geruchten net als de eerder genoemde Amazon Echo of Google Home. Je plaatst de speaker ergens in je huis, bijvoorbeeld in de keuken, en kunt daar voortaan met Siri praten. Zet bijvoorbeeld een timer voor de spaghetti of vraag of je morgen een paraplu nodig hebt. Een verbeterde Siri zou daarbij natuurlijk goed van pas komen.
Gebaseerd op iOS
Naar verluidt is de software van de Siri-speaker gebaseerd op iOS, maar dan een lichtgewichte variant daarvan. Voor de hardware wil Apple een van zijn A-chips gebruiken, het geluid wordt verzorgd door de experts van Beats. Qua uiterlijk moet de speaker gelijkenissen vertonen met de Mac Pro uit 2013. Die gaat volgend jaar uit de productie, dus misschien heeft Apple al een mooi nieuw leven voor de behuizingen gevonden. Boor er een paar gaatjes in, en je hebt een leuke speaker. Analist Ming-Chi Kuo verwacht dat Apple 12 miljoen exemplaren per jaar van de Siri-speaker zou kunnen verkopen.