Eindelijk: Siri, de spraakassistent op de iPhone en iPad, krijgt in iOS 8.3 ondersteuning voor Nederlands. Dat blijkt uit de bètaversie van het besturingssysteem die Apple gisteren heeft uitgebracht. Behalve Nederlands spreekt Siri straks ook Russisch, Deens, Portugees, Zweeds, Thais en Turks.
Siri in het Nederlands
Er werd al meerdere malen gehint op ondersteuning voor de Nederlandse taal, waaronder met vacatures voor de ontwikkeling van Siri. We moesten er echter nog lang op wachten, want het is alweer 3,5 jaar geleden dat Siri werd geïntroduceerd op de iPhone 4s. Met de steeds prominentere rol die de spraakassistent gaat innemen in CarPlay en HomeKit, was het echter te verwachten dat we op korte termijn in het Nederlands tegen onze iPhone of iPad konden gaan praten.
De iPhone 14 nu tot €7,50 korting per maand!
Maximaal voordeel als je thuis internet van Ziggo hebt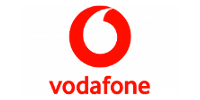 Bekijk actie
iOS 8.3
Siri in het Nederlands is momenteel alleen beschikbaar in de bètaversie van iOS 8.3. Ook is er maar één soort stem beschikbaar, een Nederlandse man. Helemaal vlekkeloos werkt de spraakassistent nog niet. Zo wordt er soms overgeschakeld op Engels en geven sommige commando's de verkeerde resultaten. Met behulp van de feedback van ontwikkelaars worden dit soort fouten er waarschijnlijk snel uitgehaald.
Om de bèta te installeren, dien je aangemeld te zijn als ontwikkelaar. Naar verluidt gaat Apple echter ook voor iOS 8 publieke bètaversies beschikbaar stellen. Dat zou mogelijk al in maart gebeuren. Andere nieuwe functies in iOS 8.3 zijn draadloze ondersteuning voor CarPlay, nieuwe emoji's en verbeterde inlogmethoden voor diensten van Google. Vermoedelijk wordt iOS 8.3 in april of mei gelanceerd; eerst volgt nog iOS 8.2.