Siri is al sinds een jaar of vijf je steun en toeverlaat op de iPhone en in 2015 verruimde deze personal assistent zijn werkveld naar de Apple Watch en (de Engelstalige versie van) de Apple TV. De spraakassistent is nog niet te vinden op de Mac, maar daar komt binnenkort verandering in. Waarschijnlijk komt Siri dit jaar nog naar de Mac.
Siri op je bureaublad
In de volgende versie van OS X (OS X 10.12) zal Siri te vinden zijn. Je roept hem op via een Siri-knop in de menubalk naast de klok of via Spotlight, en misschien werkt het ook wel om gewoon 'Hé Siri' te zeggen tegen je Mac. Als je Siri oproept, dan is dat te zien op een half doorschijnend hoekje boven op je bureaublad. Althans, dat is de interpretatie van 9to5Mac, zoals je ook ziet op de afbeelding hierboven. Het schijnt dat Apple al sinds 2012 is met het ontwikkelen van Siri voor de Mac.
Deze zomer horen we er meer over
Mogelijk horen we begin deze zomer iets meer over de komst van Siri naar de Mac, want dan vindt de Worldwide Developers Conference van Apple plaats. Dit is het moment waarop ontwikkelaars kennis kunnen maken met de nieuwigheden in het besturingssysteem. Wat OS X Fuji (de werktitel van het nieuwe systeem) verder aan innovaties te bieden heeft, is nu nog onduidelijk.
BLACK FRIDAY: De iPhone 14 nu tot €348 korting!
• Maximaal voordeel als je thuis Ziggo hebt
• 6 maanden Apple Music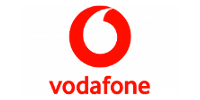 Bekijk actie