Samsung heeft aangekondigd dat hun smartwatch de Samsung Gear S2 later dit jaar ook werkt met de iPhone. Dit werd bekendgemaakt tijdens de CES in Las Vegas. Ook presenteerde de Zuid-Koreaanse fabrikant twee nieuwe modellen van het horloge.
Steeds meer smartwatches om uit te kiezen
Op de Gear S2 draait Tizen, het besturingssysteem van Samsung. Tizen kan al uit de voeten met Android en binnenkort dus ook met iOS. Met de iPhone heb je de keuze uit steeds meer smartwatches naast de Apple Watch. Fitbit kwam deze week al met een broertje van de Apple Watch voor de dag, de Fitbit Blaze. Sinds vorig jaar heeft Google ook de ondersteuning voor Android Wear uitgebreid naar iOS. Bij de LG Watch Urbane, een Android-smartwatch, viel op dat je onder iOS geen optimaal gebruik kunt maken van alle functies. Of dat met de Gear S2 ook zo is, kunnen we je nu nog niet vertellen.
Waarom geen Apple Watch kopen?
Waarom je dan toch voor een andere smartwatch zou kiezen dan de Apple Watch? Andere smartwatches zijn misschien wat kariger qua functionaliteit, maar kunnen nog steeds héél veel — terwijl ze een veel vriendelijker prijskaartje hebben dan Apple's eigen smartwatch. Het design van het horloge kan ook een argument zijn. De Apple Watch heeft een vierkante kast, en dat moet je maar net mooi vinden. Veel mensen hebben toch een voorkeur voor een ronde wijzerplaat.
De iPhone 14 nu tot €348 korting!
• Maximaal voordeel als je thuis Ziggo hebt
• 6 maanden Apple Music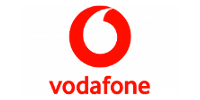 Bekijk actie
Nieuwe kleuren voor de Gear S2
Samsung presenteerde tijdens de CES ook twee luxe nieuwe versie van de Gear S2. In de Classic-lijn worden binnenkort een platina en een 18-karaats roségouden model opgenomen. Speciaal hiervoor komen er ook nieuwe digitale wijzerplaten beschikbaar. Ook kun je nieuwe horlogebandjes verwachten. Inwendig verandert er verder niets aan de Gear S2. De nieuwe modellen zijn waarschijnlijk al vanaf volgende maand verkrijgbaar. Of de horloges dan ook al overweg kunnen met iOS, is nog niet bekend. Mogelijk gebeurt dat pas later in het jaar.