Was je rond de eeuwwisseling als een kind een beetje gamegek, dan heb je ongetwijfeld vele uren besteed aan RollerCoaster Tycoon. Met dit computerspel kon je al je creativiteit kwijt in een eigen fictief pretpark, of als dat nog niet leuk genoeg was liet je achtbaantreinen opzettelijk crashen of bezoekers eeuwig ronddwalen op doodlopende paden. De verwachtingen waren dan ook hooggespannen toen in 2014 werd aangekondigd dat de pretparksimulator naar iOS en Android kwam. Dat liep echter uit op een enorme teleurstelling door het ontbreken van originele RollerCoaster Tycoon-elementen en de vele in-app aankopen die je van je echte geld beroofden. Nu is er goed nieuws voor de fans: de 'originele' RollerCoaster Tycoon 3 is beschikbaar gekomen op iPhone en iPad.
RollerCoaster Tycoon 3 op iOS
In tegenstelling tot het uitermate slecht ontvangen RollerCoaster Tycoon 4 Mobile kost RollerCoaster Tycoon 3 wel geld, maar heb je daarna ook geen last meer van in-app aankopen. Dat betekent dat je voor € 4,99 onbeperkt kunt genieten van het spel, dat voor zover mogelijk één-op-één is overgezet van de pc-versie. Deze keer is de ontwikkeling namelijk in handen van Frontier Developments, dat ook verantwoordelijk was voor de oorspronkelijke game. Je kunt dus de 18 originele scenario's spelen of aan de slag in de open wereld. En dat allemaal in de welbekende 3D-wereld waar ook het achtbaanritje met de Coaster Cam niet ontbreekt.
De iPhone 14 nu tot €7,50 korting per maand!
Maximaal voordeel als je thuis internet van Ziggo hebt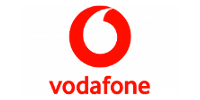 Bekijk actie
De eerste reacties zijn lovend, maar dat is ook niet erg verrassend na het debacle van de vorige mobiele versie. Tegelijkertijd is overigens nog iets anders om naar uit te kijken: het nieuwe RollerCoaster Tycoon World (voor Windows), dat gepland staat voor het vierde kwartaal van dit jaar. Al hopen wij stiekem nog steeds op een iOS-port van de enige échte klassiekers: RollerCoaster Tycoon en RollerCoaster Tycoon 2.