De vele HomeKit-producten die vorige week op CES 2015 werden aangekondigd, geven inzicht in de manier waarop Apple's oplossing voor huisautomatisering precies gaat werken. Interessant daarbij is de rol van de Apple TV. Schreven we eerder dat de Apple TV als centrale HomeKit-hub zou kunnen dienen voor toegang op afstand, nu blijkt dat beperkt te zijn tot stembediening via Siri.
Apple TV en HomeKit
Dat ontdekte The Verge na een rondje op CES. Met de Apple TV is het straks mogelijk om HomeKit-apparaten aan te sturen vanaf een iPhone of iPad zonder dat je daarvoor thuis hoeft te zijn. Dat is sowieso mogelijk via de bijhorende app van het apparaat, maar Apple's settopbox voegt daar een Siri-functionaliteit aan toe. En daar blijft het waarschijnlijk bij. Volgens The Verge zijn er geen concrete plannen om de Apple TV een prominentere rol te geven binnen de huisautomatisering.
Vodafone Runners: De iPhone 13 nu met 3 maanden gratis Apple TV+!
Maximaal voordeel als je thuis internet van Ziggo hebt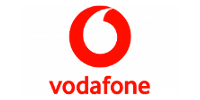 Bekijk actie
Wil je dus gebruik gaan maken van HomeKit dan is een Apple TV niet nodig, tenzij je per se Siri wilt gebruiken wanneer je niet thuis bent. Alleen Apple TV's van de derde generatie en de nieuwste software zullen deze functionaliteit gaan ondersteunen.