We moesten er tot aan het einde van de middag geduld voor hebben, maar daar zijn ze dan: de nieuwe producten die Apple eerder deze week aankondigde. De Apple Store is zojuist weer online gekomen, en dit is eraan toegevoegd:
Rode iPhone 7 (Plus)
De iPhone 7 verscheen vorig jaar in zilver, goud, roségoud, zwart en gitzwart. Vanaf nu is de iPhone 7 ook in het rood verkrijgbaar. Het is niet het eerste Apple-product in deze opvallende kleur, maar wel de allereerste iPhone. Alleen de modellen met 128 of 256 GB zijn te koop in deze kleur.
De iPhone 14 nu tot €348 korting!
• Maximaal voordeel als je thuis Ziggo hebt
• 6 maanden Apple Music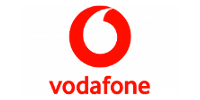 Bekijk actie
Bekijk de rode iPhone 7 bij Apple
iPhone SE met meer opslag
De iPhone SE is een kleine krachtpatser: een iPhone 6s in het jasje van een 4-inch iPhone. Naast het formaat, was ook de opslagcapaciteit aan de kleine kant. Maar daar is sinds vandaag verandering in gekomen: het instapmodel heeft voortaan 32 GB opslag in plaats van 16 GB. Het 64 GB-model heeft plaatsgemaakt voor een iPhone SE met 128 GB geheugen. Daar kun je heel wat meer (live) foto's mee schieten!
Goedkopere iPad
De iPad Air 2 is vanaf vandaag vervangen door een iPad (zonder nummertje of achtervoegsel: gewoon iPad). Hij is ietsje dikker en zwaarder dan zijn voorganger en iets slechter afleesbaar in fel licht. Kleine concessies die wel hebben geleid tot een iPad die een stuk vriendelijker geprijsd is.
Nieuwe Apple Watch-bandjes
Voor iedere dag een ander Apple Watch-bandje? Apple maakt het mogelijk en zet weer een hele rij nieuwe horlogebandjes in de digitale etalage.
Bekijk de Apple Watch-bandjes bij Apple
Nieuwe hoesjes
Springt een rode iPhone je iets te veel in het oog, maar ben je wel toe aan een nieuw kleurtje? Apple heeft nieuwe iPhone-hoesjes toegevoegd aan het assortiment, in allerlei vrolijke kleurtjes die perfect passen bij het voorjaar!
Bekijk de nieuwe hoesjes bij Apple