Gisteren kwam de langverwachte actie-RPG Infinity Blade uit, een exclusieve game voor iOS van Epic Games (Gears of War). De demo voor dit spel (Epic Citadel, waar je rustig door een verlaten stad kon rondlopen om te genieten van het uitzicht) deed ons vermoeden dat het een spel als Oblivion zou worden. Niets is echter minder waar: Infinity Blade is een hardcore actie-spel met fe-no-me-na-le graphics.
Vechten tegen een god
De opzet is simpel: Een man komt in een kasteel, bereikt de top van de grote toren, vecht tegen de God King, verliest en sterft. Nu het zwaard van dit bloed heeft geproefd, zal het de bloedverwanten van de koene ridder (ofwel: zijn nazaten) altijd naar zich toe roepen. En zo volgt een oneindige cyclus. Dus twintig jaar later kom jij (de zoon) opnieuw in het kasteel aan. Je wilt je vader wreken
Vodafone Runners: De iPhone 13 nu met 3 maanden gratis Apple TV+!
Maximaal voordeel als je thuis internet van Ziggo hebt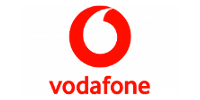 Bekijk actie
De actie van Infinity Blade staat centraal. Iedere stap die je zet in het spel, kom je namelijk wel een nieuwe vijand tegen. Haalt deze naar je uit? Dan kun je deze aanval ontwijken of blocken. Als dat lukt, kun je de tegenstander uit balans halen en hem een heleboel schade toebrengen. Verschillende combinaties maken speciale aanvallen en daarnaast heb je ook nog magie. Klinkt simpel, maar voor al deze acties is timing heel erg belangrijk; je moet op tijd de goede kant uitwijken. Dus nooit te vroeg, maar ook zeker niet te laat. Wat dat betreft lijkt het spel misschien nog wel het meest op een Fighting game als Street Fighter.
De lotsbestemming van vele generaties
Voor het ontwijken en blocken gebruik je de knoppen in het spel, maar voor alle aanvallen veeg je zo snel mogelijk combinaties over het scherm. De bediening zit daardoor érg goed in elkaar, maar daarnaast heb je maar weinig vrijheid: het spel bepaalt waar jij naartoe gaat. Je mag hooguit een zijweggetje nemen. En die weg leidt altijd naar de God King, die je vervolgens opnieuw mag proberen te verslaan. Maar waar je in de rest van het spel altijd een gevecht opnieuw mag proberen, is een gevecht met de God King defnitief: als hij zijn zwaard door je hart ramt is het voorbij. Finito! Geen continues!
Of toch wel? Twintig jaar later komt namelijk de zoon van de zoon namelijk bij het kasteel om zijn vader te wreken. En hij heeft de uitrusting, ervaring en geldbuidel van zijn vader geërfd. En hij volgt dezelfde weg, langs nieuwe monsters en uitdagers, naar de top van de hoge toren. En ook hij zal de God King uitdagen. En ook hij zal falen. Ook al was hij een waardigere tegenstander.
En zo ontpopt Infinity Blade zich tot pure poëzie: generatie na generatie probeert de Godenkoning te overwinnen. En ooit zal één afstammeling daarin slagen. Maar tot die tijd zal Hij wachten op een waardige tegenstander.
Beoordeling:
Graphics: Zeer goed
Geluid: Goed
Gameplay: Goed
Herspeelbaarheid: Goed
Infinity Blade is een prachtige actie-RPG die eerder liefhebbers van de fighting-games zal aanspreken dan de Diablo-liefhebbers.