De App Store staat bol van de zogenaamde 'to-do-lijst'-apps, maar de nieuwe app Clear is toch noemenswaardig. Clear maakt het werken met dergelijke lijstjes weer leuk. Omdat we er zo enthousiast over zijn, reviewen we de eerste to-do-lijst-app die gebruikmaakt van multitouchgebaren.
Clear
Zodra je de app opent, volgen een aantal instructie-dia's. Hierop wordt uitgelegd hoe je Clear kunt gebruiken met behulp van multitouchgebaren. Het geheel oogt overzichtelijk en werkt vlot op de iPhone 4 die we gebruiken voor de review. Alles draait om gebaren bij het gebruik van Clear.
De iPhone 14 nu tot €7,50 korting per maand!
Maximaal voordeel als je thuis internet van Ziggo hebt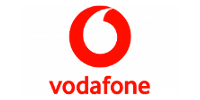 Bekijk actie
Knijpen
Als we het knijpgebaar met twee vingers maken, gaan we 'omhoog' in de lijstjes. Als je blijft 'knijpen' kom je zelfs tot in de menu-instellingen. In de instellingen kun je het thema aanpassen en aangeven of er badges zichtbaar moeten zijn in het thuisscherm. Ook kun je geluidseffecten en vibraties instellen voor bepaalde acties.
Slepen
Het sleepgebaar is op meerdere manieren inzetbaar. Wil je een nieuwe lijst of een nieuw item aanmaken, dan sleep je naar beneden en volgt de mogelijkheid een nieuw onderdeel toe te voegen. Tik erop om de naam te wijzigen. Het is ook mogelijk om tussen het menu en de lijsten te switchen door naar boven of beneden te slepen.
Vegen
Je kunt de lijsten of specifieke items als 'voldaan' markeren of verwijderen, door middel van een veegbeweging. Veeg je naar links, dan verwijder je een onderdeel of lijst. Om iets als 'voldaan' te markeren, sleep je naar rechts. Dit draagt bij aan de intuïtieve manier van werken van de app.
Wij zijn enthousiast over Clear en de manier van werken van de app, die voor €0,79 verkrijgbaar is in de App Store. Ben je nog niet overtuigd, bekijk dan onderstaande video om te zien hoe de app in het gebruik is.