Apple opent een nieuw platform voor de medische wereld: ResearchKit. Met het platform kunnen ontwikkelaars en medische instanties zoals medische faculteiten op universiteiten sneller en grondiger dan ooit onderzoek verrichten. Het platform komt volgende maand beschikbaar voor ontwikkelaars, maar de eerste vijf apps die Apple in samenwerking met andere partijen maakte, zijn vanaf nu al beschikbaar in de VS.
Onderzoek
Patiënten houden via apps symptomen van hun ziekte bij. Dit levert een enorme stroom aan gegevens op, die gebruikt kan worden om ziektes beter te begrijpen en op de duur beter te behandelen of zelfs te genezen. Op het moment zijn er vijf apps beschikbaar in de VS, waaronder een app om borstkanker te onderzoeken en een app op de Ziekte van Parkinson in beeld te brengen. Deze laatste maakt gebruik van de verschillende sensoren in een iPad en iPhone om de ziekteverschijnselen te meten.
De iPhone 13 nu tot €397 korting en 3 maanden gratis Apple TV+!
Maximaal voordeel als je thuis internet van Ziggo hebt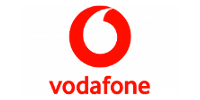 Bekijken
Onmiddellijke hulp
Los van het verkrijgen van informatie van duizenden patiënten, kunnen de apps ook direct helpen met het omgaan met de ziekte bij de betreffende patiënt. Door informatie (bijvoorbeeld over eetgewoonten) te koppelen aan symptomen (ziekteverschijnselen zoals vermoeidheid, hoofdpijn e.d.) kan de app de symptomen in de toekomst helpen voorkomen.
In de toekomst zullen dergelijke medische apps ervoor zorgen dat steeds minder mensen voor eenvoudig onderzoek een bezoek aan het ziekenhuis of de huisarts moeten afleggen. Het monitoren van de betreffende ziekte kan gewoon thuis gebeuren, terwijl de informatie naar de arts wordt doorgestuurd, kan de bulk aan informatie gebruikt worden voor onderzoek.
Open source
Apple biedt het nieuwe onderzoeksplatform volgende maand kosteloos aan de medische ontwikkelaars aan.