Terwijl de wereld in zwijm ligt vanwege de Apple Watch, schitteren Apple's grootste uitvindingen sinds het bestaan van het bedrijf in de luwte. HealthKit en ResearchKit zullen de wereld van de gezondheidszorg en de geneeskunde een positieve boost geven. In de nieuwste iCreate gaan we daar uitgebreid op in.
Grootste uitvindingen
De media struikelen over elkaar om over Beyonce's gouden Apple Watch te schrijven. Het slimme klokje had de wereld al in zijn greep nog lang voordat er ook maar één om de pols van een klant werd geschoven. Hoe de Apple Watch om onze pols functioneerde, lees je in ons dagboek. In dit artikel schitteren echter de grootste uitvindingen van Apple sinds de oprichting van het bedrijf. ResearchKit en HealthKit kunnen een revolutie in de gezondheidszorg gaan veroorzaken.
Haal de nieuwe iPhone 13 Pro als eerste in huis!
Internet van Ziggo thuis? Ontvang dan tot €5 korting per maand en dubbele data!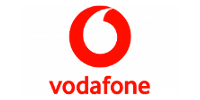 Bekijken
HealthKit
HealthKit is het platform waarmee app-ontwikkelaars hun gezondheidsapps met elkaar kunnen combineren. Gegevens die de apps binnenhalen door te meten of door invoer van de gebruiker worden door HealthKit in de app Gezondheid gecombineerd. Ze geven een beeld van de staat van je gezondheid en helpen om gezonder, sterker, sneller of dunner te worden.
ResearchKit
ResearchKit is het platform van Apple dat door onderzoekers wereldwijd gebruikt kan worden om gegevens uit grote groepen mensen te halen. Nog nooit was het zo makkelijk om onderzoek te doen bij zulke enorme groepen mensen. Het platform had zijn nut twee dagen na de aankondiging al bewezen. Een revolutie voor de onderzoekswereld, waar steeds meer moeite gedaan moet worden om aan bruikbare informatie te komen. ResearchKit heeft het in zich om de wereld te verbeteren, maar er zitten nog wel wat scherpe kanten aan.
Meer in iCreate 68
Die scherpe kanten bespreken we uitgebreid in iCreate 68, evenals slimme meetapparatuur die samenwerkt met je iPhone en verschillende apps voor ResearchKit. Wil je dus meer weten over Apple's revolutie in de gezondheidszorg en wat het bedrijf wellicht in de toekomst nog meer kan betekenen, dan vind je iCreate 68 nu in de winkel en in onze webshop.