Het is november: het regent, het is vroeg donker, file-records worden weer verbroken. Kortom: het is dé tijd van het jaar om te gaan mijmeren over je eerstvolgende vakantie – én om je verlanglijstje voor december samen te stellen. Goeie combinatie toch? Dit zijn 5 gadgets voor je iPhone die van pas komen tijdens een vliegreis.
1. Apple Smart Battery Case iPhone 7
De Apple Smart Battery Case gaat er zeker niet vandoor met de schoonheidsprijs, met die gekke uitstulping op de achterzijde. Maar goed, als je een vliegreis maakt, zie je er zelf ook niet op je charmantst uit. Hij beschermt je iPhone goed, wat tijdens een reis geen overbodige luxe is. In die bochel gaat overigens de superheldenkracht van dit hoesje schuil: een extra accu waarmee je uren vooruit kunt tijdens een lange vliegreis.
De iPhone 14 nu tot €7,50 korting per maand!
Maximaal voordeel als je thuis internet van Ziggo hebt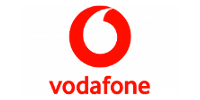 Bekijk actie
2. Tile Mate Bluetooth tracker
Het is de nachtmerrie voor iedere reiziger: je staat stinkend en moe van de lange reis te wachten bij de bagageband, verschijnen je koffers verschijnen niet. Stop deze bluetooth tracker in je bagage en via de bijbehorende app zie je precies waar je spullen uithangen. Ook zeer geschikt voor mensen die chronisch hun sleutels of portemonnee kwijt zijn.
3. Xtorm Powerbank Travel – Lightning Edition
Je hebt twee films bekeken, urenlang zombies neergeknald in je favoriete game en een digitaal reisboek gelezen en nu is je iPhone leeg. En die van je reisgenoot ook al. Dankzij deze Powerbank kun je weer uren vooruit: je kunt er je telefoon 3,5 keer volledig mee opladen en het is ook mogelijk om twee toestellen tegelijk van stroom te voorzien. Ook niet onbelangrijk: hij weegt slechts 158 gram. Traveling light!
4. The Real Headphone Teufel
Krijsende kinderen in de rij pal je voor je. Een verkouden medepassagier die steeds luidruchtig zijn neus ophaalt. Of gewoon het monotone gebrul van het vliegtuig zelf. Wil je nog enigszins rustig van je reis genieten, dan is deze bluetooth koptelefoon met Noise Cancelling-technologie een uitkomst. Hij speelt 30 uur lang en is ook nog eens vederlicht! Zo'n beetje het tegenovergestelde van Teufels Rockster.
5. Griffin 2-in-1 retractable kabel
Je stopt de oplaadkabeltjes voor je iPhone of iPad zo netjes mogelijk in een zijvakje van je rugzak. Wanneer je twee seconden later nog eens kijkt, zitten er knopen in waarbij Houdini zich achter de oren zou krabben. Deze kabel zit op een soort haspeltje en raakt nooit in de war. En je kunt hem gewoon gebruiken terwijl je hem in de rugtas beschermt met een geschikt telefoonhoesje.
Lees ook onze Dit is een kaart met wifi-wachtwoorden van luchthavens wereldwijd.