YouTube was ooit leuk, maar sinds je je voor praktisch ieder lijp kattenfilmpje door een advertentie moet worstelen, is de lol er wel vanaf. Daarom heeft YouTube nu YouTube Red bedacht: daarmee kun je tegen betaling weer YouTuben zonder te worden overspoeld met reclames. De dienst wordt op 28 oktober geïntroduceerd in Amerika.
YouTube zonder advertenties op je iPad en iPhone
Met YouTube Red kijk je naar advertentieloze video's op al je apparaten, dus ook je iPad en iPhone. Het is bovendien mogelijk om video's te downloaden zodat je ze offline kunt bekijken. Ook krijg je toegang tot exclusieve video's van bekende YouTubers: PewDiePie en the Rooster Teeth team hebben hun medewerking al toegezegd. Met een YouTube Red-abo krijg je ook toegang tot YouTube Music en Google Play Music.
De iPhone 14 nu tot €348 korting!
• Maximaal voordeel als je thuis Ziggo hebt
• 6 maanden Apple Music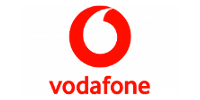 Bekijk actie
Duurder als je een iPhone of iPad hebt
Voor YouTube Red betaal je $ 9,99 per maand. Tenminste, als je je registreert via Android, een desktop-computer of het web. iOS-gebruikers mogen $ 12,99 aftikken. Dat komt waarschijnlijk omdat Apple altijd 30% van de verkoopopbrengst van iTunes opeist. Google berekent deze 'Apple Tax' dus door aan mensen met een iPhone of iPad.
Mocht de dienst over een tijd in Nederland arriveren, abonneer je dan niet via de YouTube-app. Sluit je abo af via Safari (eventueel op je desktop) en kijk daarna op je iPhone rustig verder. Het lijkt ons sterk dat Google daarvoor allerlei lastige blokkades heeft opgeworden. Mocht het wel zo zijn, dan lees je dat meteen op deze website.
https://youtube.com/watch?v=YL9RetC0ook