De producten van het Duitse merk Raumfeld zijn sinds kort ook in Nederland verkrijgbaar. Raumfeld is een leverancier van audiosystemen waarmee je muziek eenvoudig streamt naar alle kamers in je huis, draadloos en zonder kwaliteitsverlies. Of je nu in de huiskamer zit of nog lekker in bed ligt: in alle ruimtes waar je de speakers hebt staan, geniet je van audio in hifi-kwaliteit.
Meerdere luisterzones in huis
Je kunt de Raumfeldsystemen opstellen in verschillende kamers en zo een of meer zogenaamde luisterzones creëren. Je digitale muziekbibliotheek, internetradiostations of streaming muziekdiensten als Spotify: alles stream je naar de Raumfeld-speakers overal in je huis. Helaas werkt Apple Music nog niet. Je kunt ervoor kiezen om overal in huis hetzelfde muziekje te draaien: wel zo fijn als je door je huis loopt. Maar het is ook mogelijk om in verschillende ruimtes verschillende nummers af te spelen. Dat is echt een uitkomst als je gezinsleden heel verschillende muziekvoorkeuren hebben.
BLACK FRIDAY: De iPhone 14 nu tot €348 korting!
• Maximaal voordeel als je thuis Ziggo hebt
• 6 maanden Apple Music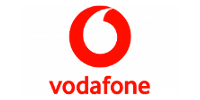 Bekijk actie
Raumfeld stelt hoge kwaliteitseisen
Raumfeld werd in 2008 door twee audiofielen opgericht, toen al met de overtuiging dat streaming de toekomst is voor muziek. Maar dan zonder consessies te willen doen aan de kwaliteit ervan. 'Ons systeem speelt muziek af met een geluidskwaliteit die even transparant, dynamisch en meeslepend is als die van een traditioneel bekabeld hifi-systeem', zegt Clemens Rumpf, Product Manager bij Teufel & Raumfeld. Niet alleen aan de geluidskwaliteit stelt Raumfeld hoge eisen, ook aan het totaalplaatje is gedacht: de luidsprekers zijn elegant vormgegeven en vormen een aanvulling op je interieur.
Eenvoudig te bedienen met de Raumfeld-app
De systemen kunnen centraal worden bediend vanaf je iPhone of iPad: je hoeft alleen maar de gratis app van Raumfeld te downloaden in de App Store. De app werkt als een digitale afstandsbediening.
Raumfeld kopen?
Het aanbod van Raumfeld omvat diverse modellen zoals de Stereo L, Stereo M, Stereo Cubes, One M en One S. Je vindt ze allemaal op Raumfeld.com. Voor een audiosysteem van Raumfeld hoef je overigens je luie stoel niet uit te komen. Je kunt de producten online aanschaffen, ook via de website van Raumfeld. Je hebt vervolgens acht weken de tijd om je nieuwe audiosysteem thuis uit te proberen.