Het klonk afgelopen maandag tijdens Apple's keynote als een van de betere toevoegingen aan iOS: Raise to Wake. Je hoeft je iPhone maar op te tillen om hem te activeren, je ziet dan meteen je notificaties en de klok. Nu blijkt dat je een iPhone uit 2015 of 2016 nodig hebt om deze functie te kunnen gebruiken, meldt Cult of Mac.
Raise to Wake in iOS 10
De functie werkt in de beta-versie van iOS 10 uitsluitend op iPhones met een M9-coprocessor. Dat zijn er momenteel slechts drie: de iPhone 6s, de iPhone 6s Plus en de sinds maart verkrijgbare iPhone SE. De M9-chip in deze apparaten zorgt er ook voor dat je iPhone meteen in actie komt als je 'Hé Siri' roept, ook aks je toestel niet aan de stroom ligt. Erg jammer wanneer je een oudere iPhone hebt, want Raise to Wake is zo'n functie waar je heel graag aan zou  willen wennen.
De functie werkt vooralsnog bovendien op geen enkele iPad. Ook niet op de iPad Pro, die toch ook is uitgerust met een M9-coprocessor en waarbij je het dus misschien wel zou verwachten.
BLACK FRIDAY: De iPhone 14 nu tot €348 korting!
• Maximaal voordeel als je thuis Ziggo hebt
• 6 maanden Apple Music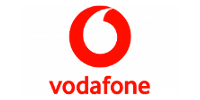 Bekijk actie
iOS 10
Apple kondigde afgelooen maandag tijdens de WWDC vier nieuwe besturingssystemen aan, waaronder iOS 10 voor de iPhone en iPad. iOS 10 is nu al beschikbaar in een testversie voor ontwikkelaars. Dit najaar kan iedereen gratis updaten.