Lezen is leuk, daar zijn de meeste mensen het wel over eens. Toch wordt het raadplegen van een encyclopedie, een situatie waarin je per definitie veel moet lezen, over het algemeen erg saai gevonden. Ten opzichte van een Winkler Prins of Bosatlas is een online encyclopedie als Wikipedia handiger, maar echt veel spannender is het er niet op geworden. Ben je net als ik visueel ingesteld, dan wil je foto's en films kunnen bekijken en zelfs geluidsmateriaal beluisteren in zo'n encyclopedie.
Ongeveer een maand geleden is Qwiki uitgebracht, een encyclopedie die meer dan drie miljoen onderwerpen beslaat met films, tekst, en (geanimeerde) afbeeldingen. Theoretisch zou Qwiki dus aan mijn eisen moeten voldoen, maar is dat in de praktijk ook zo?
Vodafone Runners: De iPhone 13 nu met 3 maanden gratis Apple TV+!
Maximaal voordeel als je thuis internet van Ziggo hebt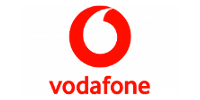 Bekijk actie
Eerste indruk
Bij het opstarten van de app krijg je een overzicht te zien met onderwerpen die voor jou wellicht interessant zijn. Sta je de app toe je locatie te gebruiken, dan wordt er rekening gehouden met waar je je op dat moment bevindt en kun je bijvoorbeeld informatie over de steden om je heen bekijken. Natuurlijk kun je ook zelf een onderwerp naar keuze invullen.
De eerste keer dat je een onderwerp bekijkt sta je gegarandeerd versteld van wat je allemaal te zien krijgt. Een filmpje met geluid dat het onderwerp kort aan je voorstelt, een geanimeerde tijdlijn, foto's, grafieken, je kunt het zo gek niet bedenken. Iedere voorstelling, want zo kun je het eigenlijk wel noemen, duurt ongeveer een minuut, waarna je desgewenst het onderwerp kunt delen met vrienden via Twitter of Facebook. Gaat het allemaal wat te snel, dan pauzeer je de voorstelling gewoon en selecteer je zelf de foto's of films die je wilt bekijken. Alle media is van hoge kwaliteit en daardoor wordt het een genot om de verschillende onderwerpen te bekijken.
De ultieme encyclopedie?
Is dit dan de ultieme online encyclopedie en valt er helemaal niets op aan te merken? Nee, na een tiental onderwerpen te hebben bekeken begon ik me te beseffen dat ik toch iets miste in Qwiki: teksten om te lezen. Per voorstelling krijg je namelijk drie tot vier regels tekst te lezen over het onderwerp en dat is te weinig om echt iets te leren over het onderwerp. De mogelijkheid om na een voorstelling Wikipedia te lezen is welkom, maar het zou nog beter zijn als er meer informatie tijdens het bekijken van een onderwerp voorbij komt.
Qwiki is vooral bedoeld voor mensen die visueel zijn ingesteld en op een nieuwe, flitsende manier informatie op willen zoeken en slaagt in zijn opzet. Hecht jij niet teveel waarde aan geschreven tekst en wil je dingen liever zien en horen? Probeer dan gratis de Qwiki app.