Tijdens de jaarwisseling zijn tien procent minder sms'jes verstuurd dan vorig jaar. Dat is niet verwonderlijk want met hetzelfde gemak verstuur je je nieuwjaarswensen in een gratis WhatsApp-bericht of een iMessage.
Sms
Ik betrap mezelf erop dat ik tegenwoordig, met iMessage en WhatsApp op m'n iPhone, toch nog regelmatig sms. Dus als ik een bericht verstuur, dan doe ik dat met de Berichten-app. Dat zo'n sms een paar eurocent kost, doet er niet echt toe. Het neemt niet weg dat als ik via WhatsApp een bericht ontvang, ik – uiteraard – beantwoord met zo'n kosteloos bericht.
De iPhone 14 nu tot €7,50 korting per maand!
Maximaal voordeel als je thuis internet van Ziggo hebt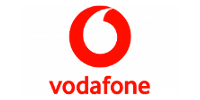 Bekijk actie
Hoe verstuur en ontvang jij berichten? Vertrouw je nog op de 'ouderwetse' sms, of verstuur je alle berichten gratis vanuit je databundel?
[poll id="35″]