Na het bericht dat de aanstaande lancering van Mountain Lion waarschijnlijk 25 juli plaatsvindt, staat het nieuwe OS X écht voor de deur. Kun jij nog wachten op het nieuwe besturingssysteem?
Nieuwe functies
De belangrijkste veranderingen van Mountain Lion zitten in het geheel nieuwe Berichtencentrum, waarmee je je agenda in de gaten houdt en ook ziet of je nog e-mail of berichten hebt. Het programma Berichten debuteert, de iCloud-functionaliteit wordt groter en Apple heeft nog veel meer handige vernieuwingen doorgevoerd. Een nadeel van het nieuwe besturingssysteem is wel dat niet alle Macs versie 10.8 aankunnen. Wat ga jij doen? Schakel jij meteen over op Mountain Lion?
Vodafone Runners: De iPhone 13 nu met 3 maanden gratis Apple TV+!
Maximaal voordeel als je thuis internet van Ziggo hebt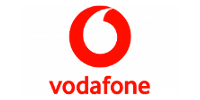 Bekijk actie
[poll id="43″]