Het jailbreaken van een iPhone of iPad is een eenvoudige klus. De hele operatie duurt nog geen half uur en met onze workshop erbij kan er weinig mis gaan. Toch doen niet alle iPhone-gebruikers het. Wij vragen ons af waarom.
Restricties
Door je toetsel te jailbreaken kun je ongelooflijk veel functionaliteit toevoegen. Je bevrijd je handheld van alle Apple-restricties. Uit de bezoekcijfers van onze jailbreak-workshop blijkt dat veel Apple-gebruikers graag hun toestel bevrijden, maar we weten niet hoeveel mensen tégen jailbreaken zijn.
Waarom zou iemand tegen jailbreaken zijn? Voelt het illegaal aan? Of doe je het niet omdat Apple het liever niet heeft. Wellicht ben je bang dat er iets misgaat. Of gewoon omdat het verkeerd aanvoelt…
De iPhone 13 nu met 3 maanden gratis Apple TV+!
Maximaal voordeel als je thuis internet van Ziggo hebt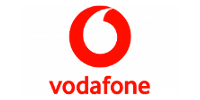 Bekijk actie
Hoe sta jij tegenover jailbreaken? Laat het weten in onze poll!
[poll id="12″]