De eerste gebruikers van de nieuwe iPad vinden hem geweldig. De kans is groot dat jij hem ook geweldig gaat vinden en staat de trappelen om 479 euro of meer uit te geven voor Apple's nieuwe tablet.
Reserveren
Als je de nieuwe iPad wilt kopen, kun je vanaf vrijdag terecht in onze buurlanden Duitsland, Engeland en Frankrijk, of je wacht een week langer en koopt de iPad op 23 maart in Nederland.
De iPhone 14 nu tot €7,50 korting per maand!
Maximaal voordeel als je thuis internet van Ziggo hebt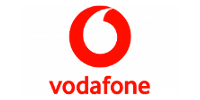 Bekijk actie
Het reserveren van de nieuwe iPad bij de Nederlandse Apple Online Store is pas binnenkort mogelijk, maar dan zal het wel snel gaan, net als in de rest van de wereld. Als je zeker wilt zijn van een nieuwe iPad, moet je net als deze Engelsen op tijd in de rij gaan staan bij de Apple Store.
Stemmen
Maar genoeg geneuzeld over de lanceerdatum, de grote vraag is: Ga jij de nieuwe iPad kopen?
[poll id="39″]