Apple heeft gisteren een speciale app voor podcasts in de App Store gelanceerd. De gratis Podcasts-app, geeft je een goed overzicht van de aanwezige opnames op je iOS-toestel en helpt tevens bij het ontdekken van nieuwe podcasts.
App Store
Als je op je iPhone, iPad of iPod touch iOS 5.1 of later hebt geïnstalleerd, dan kun je de gratis app al downloaden en gebruiken. De Podcasts-app oogt overzichtelijker dan de podcasts-afdeling in de Muziek-app en geeft daarnaast meer informatie. Wil je meer of andere podcasts zien? Dan tik je op 'Catalogus' om door het gehele assortiment te bladeren en jezelf te kunnen abonneren op nieuwe stations.
Haal de nieuwe iPhone 13 Pro als eerste in huis!
Internet van Ziggo thuis? Ontvang dan tot €5 korting per maand en dubbele data!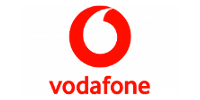 Bekijken
Afspelen van de opnames gaat eenvoudig, net als in de Muziek-app, waarbij je ook nog tien seconden voor- of achteruit kunt spoelen. Wil je een kijkje nemen wat de Podcasts-app te bieden heeft? Download de app dan gratis uit de App Store.