Apple gaat een eigen reality-serie maken. De voorbereidingen voor Planet of the Apps zijn inmiddels in volle gang. De serie gaat over het wel en wee van een aantal app-ontwikkelaars.
Amerikaanse ontwikkelaars kunnen zich aanmelden
Ontwikkelaars kunnen zich tot en met 26 augustus aanmelden om mee te doen aan de serie. Dat kan via de speciale website die hiervoor in het leven is geroepen. Deelnemers moeten wel aan een paar eisen voldoen: ze moeten afkomstig zijn uit Amerika, minimaal 18 jaar oud zijn en de bèta-versie van hun app moet vóór 21 oktober klaar zijn.
De iPhone 14 nu tot €348 korting!
• Maximaal voordeel als je thuis Ziggo hebt
• 6 maanden Apple Music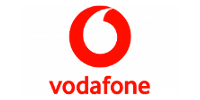 Bekijk actie
Over apps en hun makers
Planet of the Apps wordt een 'baanbrekende serie over apps en hun makers.' Maximaal honderd ontwikkelaars die apps maken voor iOS, macOS, tvOS of watchOS krijgen een rol in de serie. Het precieze format is nog onduidelijk, er is geen script. Er wordt vooral gezocht naar ontwikkelaars met een duidelijke visie op de toekomst, die echte problemen oplossen en die veranderingen in het dagelijks leven in gang zetten.
De productiemaatschappij zegt er in een persverklaring het volgende over: 'In de App Store staan meer dan 2 miljoen apps en daar komen dagelijks nog nieuwe bij. Planet of the Apps geeft ontwikkelaars de kans om door te breken en hun ideeën te delen met de wereld.' De bedoeling is dat de app-ideeën uitgroeien tot concreet zakelijk succes. De serie wordt gemaakt door onder meer Will.i.am, Ben Silverman en Howard Owens.
Planet of the Apps kijken?
Opnames voor de serie vinden plaats aan het einde van 2016 en het begin van 2017 in Los Angeles. De makers van de serie weten nog niet waar en wanneer de serie wordt uitgezonden – misschien kun je de afleveringen straks downloaden via iTunes of is er een mogelijkheid via de Apple TV. De komende weken moet hierover meer bekend worden.
Ga jij kijken naar Planet of the Apps?