The Fantastic Flying Books of Mr. Morris Lessmore is een interactief prentenboek voor op de iPad. Of eigenlijk is het een prentenboek en een volwaardige animatiefilm ineen. Niet zo verrassend als je hoort wie het brein achter deze app is: William Joyce, die in het verleden meewerkte aan Pixar-films als Toy Story en A Bug's Life.
Boekencollectie komt tot leven
Alles aan dit prentenboek is sprookjesachtig. Om te beginnen het verhaal op zich, over een eenzame man wiens boekencollectie letterlijk tot leven komt. Sprookjesachtig zijn ook de bijbehorende animaties waar je zelf invloed op uit kunt oefenen. Laat dus boeken en huizen door de lucht vliegen, speel een riedeltje op een piano of maak een tekening in een boek.
Charmant voor kinderen
Het verhaal is, hoe charmant en vernieuwend dan ook, wel écht bedoeld voor kinderen en het is daarom ontzettend jammer dat het in het Engels is. Maar zoals bij de allerbeste prentenboeken het geval is, spreken de illustraties bij dit verhaal al voor zich. Download The Fantastic Flying Books of Mr. Morris Lessmore in de App Store voor €3,99.
De iPhone 13 nu met 3 maanden gratis Apple TV+!
Maximaal voordeel als je thuis internet van Ziggo hebt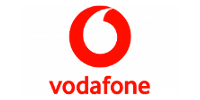 Bekijk actie
Dit bericht is geschreven door onze collega's van Apps Magazine.