Terwijl de ontwikkelaarsconferentie WWDC nog in volle gang is, schoof Phil Schiller, marketingdirecteur bij Apple, bij blogger John Gruber aan om te babbelen over ruimtegebrek op de 16 GB iPhone, de MacBooks met één usb-c-poort en de keuze tussen dikte en batterijduur. En daar had Schiller wat interessante dingen over te zeggen, meldt The Verge.
Te weinig opslagruimte iPhone
John Gruber kaartte een probleem aan dat onder veel iPhone-gebruikers leeft: te weinig opslagruimte. Met de iPhone 6 is de 32 GB-variant vervangen door 64 GB, maar daar zijn kopers van het instapmodel niet mee geholpen. Met wat apps, foto's, HD-video's en muziek zit 16 GB namelijk zo vol. Volgens Schiller is de oplossing gelegen in iCloud-opslag. 'Wij geloven er steeds meer in dat wanneer iCloud gebruikt wordt voor documenten, foto's en video's, ook de meest prijsbewuste consumenten minder opslagcapaciteit op hun iPhone nodig hebben.'
De iPhone 14 nu tot €7,50 korting per maand!
Maximaal voordeel als je thuis internet van Ziggo hebt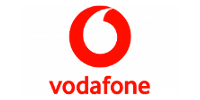 Bekijk actie
Dat is een opmerkelijk antwoord, omdat voor meer iCloud-opslag dan de gratis 5 GB ook maandelijks betaald moet worden. Volgens deze redenering zal juist de 'meest prijsbewuste consument' daar het slachtoffer van zijn. Schiller stelt dat de besparingen op de opslagcapaciteit van iPhones gestoken kan worden in een verbeterde camera, een opmerking die ook kant noch wal raakt omdat een verdubbeling van 16 naar 32 GB een fractie zou kosten van wat Apple op de iPhone verdient.
Nog dunner of meer batterij
Een ander gespreksonderwerp was Apple's obsessie met dun, dunner, dunst. Iedereen behalve Apple lijkt het erover eens te zijn dat de nieuwste iPhones, iPads en MacBooks inmiddels zo plat zijn dat in plaats van ze nog dunner te maken, die ruimte beter besteed kan worden aan meer batterijcapaciteit. Schiller vindt dat Apple de juiste balans heeft gevonden en stelt dat voor ieder product opnieuw de afweging gemaakt wordt tussen dikheid, het formaat en het gewicht. 'Een product dat dikker is met meer batterij is ook zwaarder, kostbaarder en heeft meer tijd nodig om op te laden.'
Usb-c op nieuwe MacBook
Dat is dan ook Schiller's commentaar op de nieuwe MacBook, die slechts over één usb-c-poort beschikt voor al je randapparatuur én het opladen. 'Als we alleen kleine aanpassingen doen, vindt niemand het interessant. We moeten risico's nemen.' Hij geeft toe dat de ultradunne MacBook daarmee niet voor iedereen geschikt is, maar gelooft er heilig in dat Apple vooruitstrevend moet zijn. Alleen dan zullen consumenten op den duur ook inzien dat een laptop met allerlei aansluitingen niet meer van deze tijd is.