Heb jij het beeldscherm van de iPhone 4 al in het echt gezien? Ik ook niet. De Amerikaanse pers wel, ze schrijven niets dan lof over het Retina-display. Bewapend met een resolutie van 960 bij 640 pixels en een pixeldichtheid van 326 ppi zou de iPhone 4 de beeldschermen van andere smartphones doen verbleken. Is het display echt zo mooi? Onze collega's uit het land van de hamburger vertellen het je:
Ryan Block van GDGT schrijft: 'Ditmaal durf ik te zeggen dat het daadwerkelijke product nog beter is dan Steve's hyperbool. Dit scherm moet je zien om het op waarde te schatten. Hou hem maar eens naast een 3G of 3G[S], het is echt ongelofelijk.' Hij blijft onder de indruk en twittert later: 'Ben met de iPhone 4 aan het spelen. Fantastisch scherm. Ik sta met open mond te kijken.' John Gruber is het helemaal met Block eens: 'Het nieuwe display oogt echt ziekelijk mooi'
De iPhone 14 nu tot €7,50 korting per maand!
Maximaal voordeel als je thuis internet van Ziggo hebt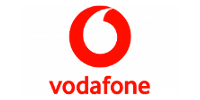 Bekijk actie
Engadget is ook onder de indruk en schrijft: 'Het hoofdgerecht van de iPhone 4 is het nieuwe scherm, Apple's Retina-display. Zo'n 960 x 640 resolutie is behoorlijk overweldigend als het met 326 ppi is verpakt in een 3,5 inch display. De vergelijking met de 3 G[S] is verbluffend, maar het verschil is nog steeds overduidelijk in vergelijking met moderne toestellen als de HTC Evo of Incredible. De iPhone 4 verslaat alles en iedereen. Het is lastig om dit te beschrijven zonder het scherm te zien, maar je ziet simpelweg geen pixels (mits de tekst of afbeeldingen op volledige resolutie zijn gerenderd). Tekst lijkt op gedrukte tekst, afbeeldingen ogen ongelofelijk warm met diepe kleuren en video is verbluffend. We proberen niet te overdrijven, maar het is gewoon een heel, heel goed display. Ditmaal komt de Apple-hype daadwerkelijk overeen met werkelijkheid.'
Met zoveel lovende woorden lijkt de lancering in juli nog zo lang van ons verwijderd. Ik wil de iPhone 4 zo snel mogelijk in het echt ervaren.