Onze collega's van Webdesigner Magazine hebben in samenwerking met Vevida een winactie georganiseerd. Vouw een papieren vliegtuigje, houd hem zo lang mogelijk in de lucht en win een Wacom Intuos Pro M tablet of een van de andere leuke prijzen. Valsspelen mag – graag zelfs. Perfect om de tijd tot de vrijdagmiddagborrel meet te overbruggen, dachten wij zo. En daarna heb je nog de hele zomer de tijd om je record te verbreken.
Zo doe je mee
Vouw een supergoed aerodynamisch vliegtuigje.
Pak je iPhone en film de vlucht.
Upload het gefilmde bewijs van je langste tijd op de Facebook van Vevida.
Ben je niet echt gezegend met een origami-talent en komt je vliegtuig niet van de grond? Download dan het vouwblad voor een papieren vliegtuig, print het uit en ga ermee aan de slag.
Win een Wacom tablet of andere prijzen
De iPhone 14 nu tot €348 korting!
• Maximaal voordeel als je thuis Ziggo hebt
• 6 maanden Apple Music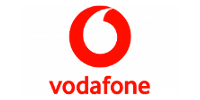 Bekijk actie
Er worden drie prijzen uitgedeeld, waaronder een voor de meest creatieve inzending. Je maakt kans op de volgende prijzen:
Wacom Intuos Pro M tablet t.w.v. € 289.
1e jaar gratis WordPress Hosting bij Vevida.
Jaarabonnement Webdesigner.
Kijk op vevida.com/vliegwedstrijd voor de actievoorwaarden.