Apple heeft patent aangevraagd op een paniekmodus die je activeert met je Touch ID, via de vingerafdrukscanner die is verwerkt in de thuisknop van de iPhone. Als je je in een noodsituatie bevindt, kun je alarm slaan door middel van Touch ID: vooraf moet je aangeven met welke vinger je de paniekmodus ontgrendelt.
Bescherm persoonlijke gegevens
Apple onderzoekt nu op welke manieren de paniekmodus zou kunnen werken. In de eerste plaats kan deze nieuwe functie ervoor zorgen dat de de persoonlijke gegevens op je iPhone afgeschermd worden door snel je vingerafdruk te scannen. Als je dan gedwongen wordt om je telefoon af te staan, zijn dit soort gegevens in ieder geval veilig.
De iPhone 14 nu tot €348 korting!
• Maximaal voordeel als je thuis Ziggo hebt
• 6 maanden Apple Music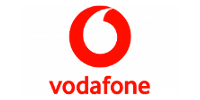 Bekijk actie
Direct 112 waarschuwen
Maar het patent gaat nog veel verder dan dit. De ene noodsituatie is natuurlijk de andere niet en daarom komen er mogelijk verschillende varianten van deze nieuwe toepassing. Zo is het de bedoeling dat je met de paniekmodus in één keer de camera en de microfoon van je telefoon activeert en de beelden en het geluid meteen doorsluist naar bijvoorbeeld een familielid of brandweer, politie en ambulance. Een andere mogelijkheid is dat je iPhone in geval van nood een luid alarm laat horen en daarmee pas stopt als je aangeeft dat je veilig bent.
Of de ideeën ook echt uitgewerkt gaan worden, dat is bij Apple nog altijd maar de vraag. Touch ID werkt sinds de iPhone 6s (Plus) een stuk sneller dan voorheen, dus je alarmsignaal kun je supersnel de wereld in sturen.