Je smartphone als OV-chipkaart gebruiken, dat is natuurlijk ideaal. Dit jaar moet het nog mogelijk worden, zegt Bart Schmeink, voorzitter van Coöperatie Openbaar Vervoerbedrijven, in Trouw. Het werkt heel eenvoudig: 'Wie straks wil betalen met Smart OV op zijn mobiele telefoon moet deze eerst aanmelden bij zijn OV-chipaccount. Verder moet je een app downloaden. Daarna kun je de telefoon gebruiken zoals je nu de OV-chipkaart gebruikt.' Eerder werd er al een proef gedaan met Smart OV en die pakte positief uit.
Word je al enthousiast? Doe maar niet. Er zitten nog wat haken en ogen aan en vooral voor iPhone-gebruikers moet er nog heel wat gebeuren voordat het zover is.
De iPhone 14 nu tot €348 korting!
• Maximaal voordeel als je thuis Ziggo hebt
• 6 maanden Apple Music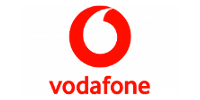 Bekijk actie
Beren op de weg
Ben je geen klant van KPN of Vodafone? Dan houdt het feest direct al op. Smart OV is in eerste instantie alleen beschikbaar voor een beperkt aantal klanten van deze twee providers. Zij krijgen in de loop van het jaar een sim-kaartje waarmee ze kunnen inchecken bij de vervoersbedrijven. Het gaat om een speciaal kaartje dat de communicatie tussen de telefoon en Trans Link Systems beveiligt. Slechts 10.000 klanten krijgen er een. Een druppel op een gloeiende plaat als je je bedenkt dat er 14,2 miljoen OV-chipkaarten in de roulatie zijn.
Ben je wel klant van KPN en Vodafone, dan is er nog iets waar je rekening mee moet houden en dat is dat je met dit systeem alleen maar kunt reizen op het volle tarief. Geen goede optie dus voor reizigers met een abonnement of een kortingskaart.
Apple maakt het moeilijk
De grootste hindernis op dit moment, is echter Apple zelf. Om in te checken met je telefoon, heeft je toestel een NFC-chip nodig. Die zit weliswaar in de nieuwere iPhones, maar is alleen bedoeld voor betalingen met Apple Pay. Andere ontwikkelaars dan Apple kunnen geen gebruik maken van de chip.
In Nederland heb je vooralsnog eigenlijk niks aan de NFC-chip, omdat het betaalsysteem Apple Pay hier nog niet is geïntroduceerd. Het is te hopen dat dat alsnog snel gebeurt – Apple zou er inmiddels al druk mee bezig zijn – en dat de verschillende OV-bedrijven daar dan weer slim op inspelen. Wordt ongetwijfeld vervolgd!