Sinds vorige week liggen er twee splinternieuwe Apple-producten in de winkel, de iPhone SE en de 9,7-inch iPad Pro. Twee nieuwe apparaten, maar in een behuizing of in een formaat dat we nog kennen van de oudere iPhone en iPad. Natuurlijk wil je je aanwinsten beschermen tegen krassen en butsen. Is het mogelijk om de apparaten te hullen in een hoesje van je eerdere iPhone en iPad?
Hoesjes voor de iPhone SE
De iPhone SE mag dan allerlei nieuwe functies hebben, hij ziet er nog altijd uit als de oude vertrouwde iPhone 5(s). Beide telefoons hebben dezelfde maten – 5,9 centimeter breed, 12,4 centimeter hoog en 7,6 mm dik. De SE weegt één hele gram zwaarder dan zijn lookalike, maar dat is te verwaarlozen. De knoppen en aansluitingen zitten bij de iPhone SE precies op de plekken waar ze bij de iPhone 5(s) ook al zaten. Kortom: als je nog een hoesje van de oude iPhone hebt liggen, dan kun je dat prima hergebruiken: het zit als gegoten.
BLACK FRIDAY: De iPhone 14 nu tot €348 korting!
• Maximaal voordeel als je thuis Ziggo hebt
• 6 maanden Apple Music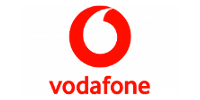 Bekijk actie
Hoesjes voor de 9,7-inch iPad Pro
Het bovenstaande verhaal gaat helaas niet op voor de nieuwe kleine iPad Pro. Deze iPad Pro ziet er exact hetzelfde uit als zijn officieuze voorganger, de iPad Air 2. De maten komen precies overeen: 240 millimeter hoog, 169,5 millimeter breed en 6,1 millimeter dik. De iPads wegen ook precies hetzelfde: 444 gram als je kiest voor een versie met wifi plus mobiel internet, 437 gram voor de versie met alleen wifi. Je zou dus verwachten dat een hoesje van de iPad Air 2 als gegoten zit bij een iPad Pro. Maar niets is minder waar.
De iPads mogen dan op het eerste gezicht identiek zijn, als je wat langer kijkt dan zie je dat dat toch echt niet het geval is. De nieuwe iPad Pro is uitgerust met een aantal zaken die we niet kennen van de iPad Air 2. Zo heeft de nieuwe iPad een nieuwe Smart Connector aan de zijkant, waarop je bijvoorbeeld het Smart Keyboard kunt aansluiten. De iPad heeft meer speakers dan voorheen: vier in totaal, één op elke hoek. De iPad heeft bovendien een nieuwe camera die iets uit de behuizing steekt, en die bovendien is voorzien van een flitser.
Een hoesje van de iPad Air 2 heeft de uitsparingen simpelweg niet op de juiste plek zitten om ook goed dienst te kunnen doen voor de 9,7-inch iPad Pro. Met een beetje pech beschadig je de de nieuwe speakers of aansluitingen zelfs. Ook de Smart Cover die op de voorkant van je iPad zit en dus alle poorten en dergelijke vrij laat, past niet: hij valt eraf en sluit aan de rechterkant ook niet goed. Een goed excuus dus om opnieuw te gaan shoppen voor hoesjes.