Afgelopen vrijdag berichtten we enthousiast dat OS X Lion mogelijk a.s. woensdag al in de Mac App Store ligt. Helemaal zeker is dat niet, want zoals Macerkopf.de vrijdag al opmerkte, pleegt Apple twee weken vóór de release van nieuwe software of een nieuw besturingssysteem steevast eerst een Golden Master-versie uit te brengen. En dat was voor OS X 10.7 Lion nog niet gebeurd.
9-to-5mac
Macerkopf lijkt gelijk te krijgen. Een paar uur later kwam 9-to-5-mac namelijk met het bericht dat Apple de Golden Master-versie van OS X 10.7 Lion heeft vrijgegeven en dat Apple volgens 'betrouwbare bronnen' van plan is OS X Lion en de nieuwe MacBook Air op 14 juli te introduceren.
Uiteraard is ook dit slechts een gerucht dat niet door Apple is bevestigd. Eigenlijk kunnen we ook geen specifieke redenen aangeven waarom Apple uitgerekend op donderdag 14 juli met nieuwe producten komt en niet op bijvoorbeeld woensdag 13  of vrijdag 15 juli. Woensdag ( 6 juli) weten we meer.
De iPhone 13 nu met 3 maanden gratis Apple TV+!
Maximaal voordeel als je thuis internet van Ziggo hebt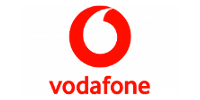 Bekijk actie