De kans is groot dat ook jij een afval-mapje op je thuisscherm hebt staan, vol met standaard Apple-apps die je nooit gebruikt maar die je ook niet kunt verwijderen. Bijvoorbeeld de Aandelen-app, of Gezondheid of Kompas. iOS 9.3 brengt straks misschien een iets elegantere oplossing. Dat blijkt uit de bèta-versie die sinds deze week beschikbaar is voor ontwikkelaars.
Omslachtige methode
Met de bèta van iOS 9.3 is het mogelijk om alle standaard-apps van Apple te verwijderen. Om de apps te verbergen, is het programma Apple Configurator nodig. Een gebruiker van Reddit ontdekte de mogelijkheid en laat zien hoe het precies werkt.  Het werkt voorlopig dus nog wat omslachtig en is voor de gewone iPhone-gebruiker niet voor de hand liggend, maar het kán in principe wel.
De iPhone 14 nu tot €348 korting!
• Maximaal voordeel als je thuis Ziggo hebt
• 6 maanden Apple Music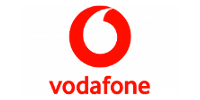 Bekijk actie
Dat kans dat de nieuwe functie bij het verschijnen van iOS 9.3 compleet is uitgewerkt, lijkt ons eerlijk gezegd niet al te groot. Maar de functie is in ieder geval in de basis al aanwezig en wellicht zien we hem later dit jaar terug in iOS 10. Eerder zei Tim Cook al dat de standaard-apps in de toekomst te verwijderen zijn, maar dat daar nog haken en ogen aan zitten.
Wat te verwachten van iOS 9.3
Ontwikkelaars kunnen sinds begin deze week aan de slag met de testversie van iOS 9.3. Het belooft een grote update te worden, vooral voor studenten, scholieren en docenten heeft Apple heel wat in petto. Verder krijgt iOS 9.3 onder meer een Night Shift-functie die het makkelijker maakt om in slaap te vallen, zijn de mogelijheden van CarPlay uitgebreid, kun je notites beveiligen met een vingerafdruk en kun je met iBooks je pdf-bestanden synchroniseren tussen verschillende apparaten.
iOS 9.3 verschijnt naar alle waarschijnlijkheid dit voorjaar. Wil je meer weten over de mogelijkheden van het nieuwe besturingssysteem voor de iPad en de iPhone? Lees dan ons artikel 7 vernieuwingen in iOS 9.3 om naar uit te kijken.