Elke maand bevat iCreate een cd met en bronmateriaal voor iLife- en iWork-projecten, waaronder een map met stockfoto's. Maar niet iedereen vindt de kwaliteit van de geleverde stockfoto's even geweldig. Heel wat kritische lezers denken 'Dat kan ik ook' of zelfs 'Dat kan ik beter' en sommigen steken dat niet onder stoelen of banken.
Je foto's met anderen delen?
Wij zijn ervan overtuigd dat fotografiehobbyisten onder de iCreate-lezers prachtige foto's maken, die ze nu misschien alleen via Flickr of Facebook delen. Daarom willen we iedereen die fotografeert oproepen zijn of haar beste foto's naar ons op te sturen. Wij zetten ze dan als stockfoto's in een map met jouw naam op onze cd. Vind jij het ook leuk om op de iCreate-cd in de picture te staan, doe dan mee!
Vodafone Runners: De iPhone 13 nu met 3 maanden gratis Apple TV+!
Maximaal voordeel als je thuis internet van Ziggo hebt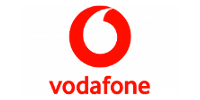 Bekijk actie
Hoe kun je foto's het beste opsturen?
Hogeresolutiefoto's als bijlage in een e-mailbericht is niet zo'n goed idee. Heb je MobileMe of staan je foto's op Flickr? Stuur ons dan een link sturen, zodat we ze kunnen downloaden. Heb je geen MobileMe of Flickr, gebruik dan de gratis verzendservice WeTransfer. Deze service wordt als 'Tip van de redactie' in iCreate 26 aanbevolen. De WeTransfer-procedure vind je in de rubriek Workshop.
Opsturen naar…
Het e-mailadres  dat je kunt gebruiken om (een link naar) foto's voor de cd op te sturen, is:
mailbox@icreatemagazine.nl.
Natuurlijk mag je je foto's ook op een cd branden en die naar ons opsturen. Het postadres van de redactie is:
Redactie iCreate Magazine
Postbus 31331
6503 CH  NIJMEGEN
Vergeet niet je e-mailadres te vermelden.
Met disclaimer
De foto's die je op de cd plaatst, blijven jouw eigendom. Op de cd zullen we een disclaimer plaatsen waarin we duidelijk aangeven dat de lezers van iCreate de foto's op de cd uitsluitend voor persoonlijke, niet-commerciële doeleinden mogen gebruiken. Het is hen niet toegestaan jouw foto's digitaal te verspreiden op welke manier dan ook. Anderen mogen ze dus ook niet in online-fotobanken (zoals Flickr)  opnemen of aan stockfotoleveranciers aanbieden. Misbruik van je foto's kunnen we nooit helemaal voorkomen, maar met een disclaimer willen we je daar zo goed mogelijk tegen beschermen.