Ondanks dat Apple al vanaf september 2011 een Twitter-account heeft, valt het bedrijf je nauwelijks lastig met Tweets. Sterker nog: op het account van de computergigant is het nog volledig leeg. Toch verscheen in de tijdlijn van sommige volgers van Apple de volgende tweet:

Zijn Tim Cook en consorten overstag? Terwijl het aantal gebruikers van Twitter — na jaren van forse groei — nu wat stagneert begint Apple met twitteren? Dit is niet het geval als je kijkt naar het account van Apple. Ook nadat bovenstaande tweet de wereld zag, bleef het oorverdovend stil op de thuisbasis van Apple op Twitter:
De iPhone 14 nu tot €348 korting!
• Maximaal voordeel als je thuis Ziggo hebt
• 6 maanden Apple Music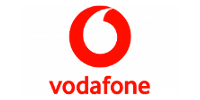 Bekijk actie
Dat zien we niet vaak op Twitter. Sterker nog: een noviteit leek geboren. Het wijde web ging op zoek en snel borrelden enkele fraaie theorieën op. Zeker toen mensen die het bericht een retweet gaven een keurig 'Thank you' kregen van het Apple-account. Dat vervolgens weer zo leeg bleef als hij al vanaf september 2011 is. Wat is hier aan de hand?
@capfuji thank you.
We'll send you a reminder shortly before the event.
See you on the 7th. pic.twitter.com/0H1jR3MteP

— Apple (@Apple) September 3, 2016
Verschillende theorieën over de tweet van Apple
Een eerste theorie was geboren nadat de herkomst van de retweet was opgespoord. De bedankjes kwamen binnen via 'QWVR' dat, na enig speurwerk, gelieerd bleek aan icgrouplp.com. Een bedrijf dat 'spannende, innovatieve en betrokken promotiecampagnes creëert die klanten voor je winnen'. Het zou dus kunnen dat Apple deze campagne opstartte met dit bedrijf.
De tweede theorie mag er ook zijn. Het is namelijk mogelijk om bij Twitter een 'dark tweet' te kopen. Een Tweet die je kan verbergen op je eigen account. Een goede theorie. Maar heeft Apple dan voor iedere retweeter een 'dark tweet' gekocht? Dat loopt aardig in de papieren. Of erger: het kan aardig uit de klauwen lopen. Hoe houd je dit bij?
Gebleken is wel dat het programmeer-technisch mogelijk is om de retweets te beantwoorden. Maar ziet Apple het zitten om elke retweet te beantwoorden met een 'dark tweet'? En stel dat de nu al 319.000 volgers besluiten te retweeten. Die kosten zijn lastig controleerbaar en passen niet echt in de promotie-strategie die we van Apple kennen.
We blijven speculeren
Het blijft dus vooralsnog gissen naar de precieze reden van Apple voor het verbreken van de stilte op Twitter. Wellicht dat woensdag (als de keynote van Apple is) een antwoord komt. Tot die tijd is er dus sowieso een mooi speculeer-onderwerp bij naast de kleur van de nieuwe iPhone.