De Nederlandstalige versie van Office voor Mac 2011 is vanaf vandaag verkrijgbaar. Prijzen in de online Apple Store beginnen  bij € 139,95 voor de variant 'Thuisgebruik & Studenten'. De zakelijke versie voor kleine kantoren met twee computers kost € 379,95. En het leuke is, wij geven van beide pakketten één weg.
De licentie is niet het enige verschil tussen beide versies, zo zit Outlook alleen in het 'Thuisgebruik en Zelfstandigen'-pakket. De technische ondersteuning – mocht je er behoefte aan hebben – bedraagt voor studenten slechts 90 dagen, zelfstandigen kunnen 365 dagen op ondersteuning van Microsoft rekenen. Alle Office-varianten beschikken over Word, PowerPoint en Excel.
Win Office voor Mac 2011
Wil je kans maken op één van beide Office voor 2011-pakketen of een waardebon van € 500? Dan moet je voor morgenavond 23:59 uur op de proppen komen met de winnende inzending voor onze Office-wedstrijd.
Vodafone Runners: De iPhone 13 nu met 3 maanden gratis Apple TV+!
Maximaal voordeel als je thuis internet van Ziggo hebt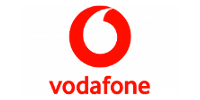 Bekijk actie
Wat moet je doen? Creëer een (concept)advertentie waarmee jij uitdrukt waarom Office voor Mac 2011 zo belangrijk voor je is! Gebruik al je creativiteit en een Mac-programma naar keuze om een (concept) advertentie te maken. Dit mag in elke vorm die je maar kunt bedenken: een tekstdocument, een afbeelding, een presentatie, een radiocommercial, een website, een reclamefilmpje of wat dan ook.
Op de wedstrijd-pagina vind je meer informatie over het inzenden van jouw creatie. Voor nu is het belangrijk om te weten dat de wedstrijd loopt tot 12 november. Eén minuut voor middernacht sluiten we de deuren, waarna onze deskundige jury gaat bepalen wie de verdiende winnaar is.