NVidia Optimus, het klinkt als een essentieel onderdeel voor een nieuwe Space Shuttle. Wat blijkt, het is een essentieel onderdeel voor de nieuwe MacBook Pro. Of tenminste, dat zou het wat mij betreft moeten zijn.
De Optimus technologie maakt het mogelijk te switchen tussen de twee grafische kaarten in je MacBook Pro zonder beeldhapering of opnieuw inloggen. Tegenwoordig moet je bewust de keuze maken om van grafische kaart te wisselen, je account uitloggen en opnieuw inloggen. Omslachtig en erg onhandig als je op dat moment meerdere programma's open hebt staan.
De huidige MacBook Pro's, van 1799 euro en duurder, zijn voorzien van twee grafische kaarten. Standaard gebruik je de energiezuinige GeForce 9400M, deze kaart voldoet voor de meeste taken prima. Je kunt er echter voor kiezen om een uur accuduur in te leveren en te wisselen naar de tweede, krachtige, kaart voor extra grafische power. De mogelijkheid om zelf te kiezen is handig voor de veeleisende gebruiker, maar blijkt in de praktijk dus omslachtig.
De iPhone 13 nu met 3 maanden gratis Apple TV+!
Maximaal voordeel als je thuis internet van Ziggo hebt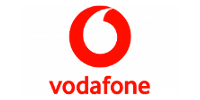 Bekijk actie
Optimus kan de tweede kaart simpelweg activeren of pauzeren, zonder extra stappen van de gebruiker. Deze technologie is nu beschikbaar en hoort wat mij betreft thuis in de nieuwe generatie MacBook Pro's.
De MacBook Pro is al zo goed als klaar voor de Optimus technologie. De GeForce 9400M grafische kaart kan namelijk gehandhaafd worden, de zware eisen worden gesteld aan de tweede kaart. De huidige GeForce 9600M GT moet namelijk plaats maken voor een GeForce 200 of 300 om te functioneren met Optimus. Als de gebruiker dan met een simpele muisklik kan wisselen van grafische kaart is Optimus net zo cool als het klinkt.