WhatsApp heeft weer eens een update gehad die enkele nieuwe functies toevoegt aan de berichten-app. Met de nieuwe camerafuncties kun je de foto's die je deelt verfraaien. Daarnaast kun je mensen makkelijker uitnodigen voor groepsberichten en staat het bel-icoon op een veel logischere plek.
Tekenen op je foto's
Maak je een foto of kies je er eentje uit je camera-rol, dan verschijnen er verschillende bewerkingsopties boven in het beeld. Via de smiley-knop voeg je emoji toe, en via de T-knop plak je een getypte tekst op je foto. Tik je op het pennetje, dan kun je op je foto tekenen. Je kunt al deze bewerkingen overigens ook toepassen op video's die je wilt delen met je WhatsApp-contacten. Met al deze nieuwe camerafuncties groeit WhatsApp weer iets meer toe naar Snapchat, Instagram Stories en natuurlijk ook iMessage. In die apps bestonden deze mogelijkheden al wat langer.
Uitnodiging voor groepsgesprekken
Een uitnodiging versturen voor een groepsgesprek gaat nu nog eenvoudiger. Telefoonnummers uitwisselen is niet eens meer nodig, je kunt iemand gewoon uitnodigen via een linkje. Diegene heeft natuurlijk wel een WhatsApp-account nodig. Tik als groepsbeheerder boven in een groepsgesprek op de naam van een chat voor groepsinformatie. Ergens halverwege de groepsinformatie vind je voortaan de optie 'Uitnodigen voor groep via koppeling'.
De iPhone 14 nu tot €348 korting!
• Maximaal voordeel als je thuis Ziggo hebt
• 6 maanden Apple Music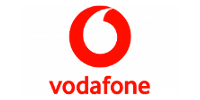 Bekijk actie
Je kunt de link op drie verschillende manieren delen. Kies je voor 'Deel koppeling', dan kun je de link ernaartoe direct delen via diverse apps. Met 'Kopieer koppeling' belandt de link op je klembord en kun je hem zelf plakken op de plek waar je hem nodig hebt. Ten slotte is er ook nog de optie om de link te delen via een QR-code.
Bel-functie verplaatst
Een kleine verandering is dat het telefoonicoontje verplaatst is. Tot nu toe zat dit pal naast iemands profielfoto. Hierdoor wilde het nog weleens gebeuren dat je iemand per ongeluk belde, terwijl je eigenlijk alleen maar nieuwsgierig was naar zijn profiel. Of andersom: je wilde iemand bellen, maar opende per ongeluk zijn profiel. Nu zijn het telefoon-icoon en de profielfoto verder uit elkaar geplaatst, waardoor vergissen eigenlijk niet meer mogelijk is. Het is misschien de kleinste van de veranderingen die we in dit artikel noemen, maar misschien ook wel de favoriete.