Je houdt ervan of je haat het: de nieuwe versie van iMessage in iOS 10. De voorheen zo minimalistische app om berichtjes mee te verzenden, bevat sinds iOS 10 allerlei opties om je conversaties mee op te fleuren. Laat confetti uitwaaieren over het scherm, gebruik de emoji-zoekmachine of teken wat je bedoelt. De app Berichten heeft een compleet eigen App Store vol met apps die je alleen in Berichten kunt gebruiken. Die blijkt goed van start te zijn gegaan want er zijn nu al meer dan 1650 apps te downloaden.
Stickers in iMessage
Volgens onderzoeksbureau Sensor Tower doen vooral de stickers het heel goed. Je kunt stickers los versturen, alsof het emoji zijn, of ze op een bericht of foto plakken. Daar zien app-ontwikkelaars wel brood in: wereldwijd zijn er al 1251 sticker-packs verkrijgbaar. Voor 944 daarvan moet je betalen (het overgrote deel kost € 0,99 ), 307 zijn gratis. Bekijk ook onze favoriete gratis stickers.
De iPhone 14 nu tot €348 korting!
• Maximaal voordeel als je thuis Ziggo hebt
• 6 maanden Apple Music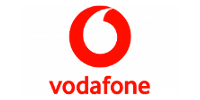 Bekijk actie
402 andere apps
Naast de stickers vind je in de iMessage App Store nog 402 andersoortige apps. Denk aan apps waarmee je een datum kunt prikken, een poll kunt houden of het weerbericht kunt delen. De nieuwe App Store wordt echter gedomineerd door spelletjes. Altijd leuk, met je gesprekspartner een zinloos potje Boter-kaas-en-eieren spelen. Van de 402 apps, behoren er maar liefst 91 tot de categorie games. Daarmee is deze categorie 2,5 keer zo groot als de nummer twee in de lijst: Entertainment.
Gebruik jij de mogelijkheden van de nieuwe Berichten-app? Of vind je het allemaal te druk?