In de nieuwste versie van de NS Reisplanner-app voor iPhone en iPad worden voortaan ook trams, metro's en bussen getoond in reisadviezen. Hiermee kun je gemakkelijker van deur tot deur reizen plannen met de NS-app.
NS Reisplanner-app
In versie 4.0 van NS Reisplanner worden actuele vertrektijden van al het openbaar vervoer in Nederland meegenomen. Naast stations kun je namelijk ook zoeken op adressen of postcodes. Tijdens het invoeren van het begin- en eindpunt kies je voor lopen, fietsen, auto of openbaar vervoer en op basis daarvan krijg je een volledig reisadvies. Het overzicht met reisadviezen is ook aangepast om het geheel overzichtelijker te maken, maar als je de oude variant kende dan zul je waarschijnlijk even moeten wennen.
De iPhone 14 nu tot €348 korting!
• Maximaal voordeel als je thuis Ziggo hebt
• 6 maanden Apple Music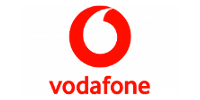 Bekijk actie
Extra reisopties
Andere verbeteringen in de vernieuwde NS Reisplanner-app zijn extra reisopties (zoals snelste verbinding of zo min mogelijk overstappen), het kiezen van een eigen prijscategorie en een bolletje dat tijdens het reizen aangeeft hoever je op je traject bent. In de toekomst wordt nog een treinradar met de actuele posities van treinen toegevoegd aan de app voor iPhone en iPad.