Dit is het derde economische nieuwtje van vandaag, het lijkt wel Financiële Vrijdag. Ditmaal staat de Finse gsm-fabrikant Nokia centraal. Hun winst valt lager uit dan verwacht door concurrenten als de Apple iPhone.
Afgelopen kwartaal verdiende Nokia 349 miljoen euro's, schrijft AppleInsider. Dit is een stijging van 122 miljoen in vergelijking met dezelfde periode vorig jaar. Toch haalde de winst het niet bij de verwachtingen van de analisten.
Volgens de CEO van Nokia, Olli-Pekka Kallasvuo, schiet de winst te kort door pittige concurrentie in het hogere marktsegment, het segement waar de iPhone zich prima thuis voelt:
De iPhone 14 nu tot €7,50 korting per maand!
Maximaal voordeel als je thuis internet van Ziggo hebt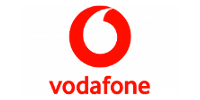 Bekijk actie
"We continue to face tough competition with respect to the high end of our mobile device portfolio."
Nokia is al jaren marktleider op de smartphone-markt. Hun aandeel krimpt echter jaar na jaar, terwijl het aandeel van Apple stug doorgroeit. Zo steeg de iPhone-verkoop afgelopen kwartaal met 131 procent. Laat Nokia het maar niet horen, anders worden ze vast jaloers.
Hoofdkantoor van Nokia