Over de toekomstige Apple TV is al heel wat bekend. Bijvoorbeeld dat je er games, eigen series en Siri op mag verwachten. Inmiddels weten we wéér iets meer over de Apple TV die volgende week bij de keynote gepresenteerd wordt. Even een update dus, over de specificaties … en over de prijs van het apparaat.
Apple TV krijgt twee versies
Volgens 9to5mac komt de nieuwe Apple TV er in twee smaakjes. Het instapmodel heeft 8 GB aan opslagruimte en kost 149 dollar. Daarnaast is er een 16GB-versie waarvoor je 200 dollar betaalt.
8 GB of 16 GB lijkt wat mager, maar het zou voldoende moeten zijn. Veel van de content wordt gestreamd. Op de nieuwe Apple TV draait iOS 9, en daarin zitten wat handigheidjes die de grootte van apps binnen de perken houdt. Zo worden games mogelijk per level ingeladen.
De iPhone 14 nu tot €7,50 korting per maand!
Maximaal voordeel als je thuis internet van Ziggo hebt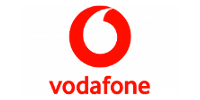 Bekijk actie
Wat we verder weten over de Apple TV
Vergeet de huidige zilveren afstandsbediening: de nieuwe afstandsbediening wordt zwart of donkergrijs. Hij past daarom veel beter bij het Apple TV-kastje dat je onder je televisie hebt staan. Op de afstandsbediening vind je wat nieuwe knoppen, bijvoorbeeld een home-knop en een knop om Siri op te roepen.
De nieuwe Apple TV is ietsje groter dan de huidige en heeft dezelfde aansluitingen: onder andere stroom, HDMI en usb. Verder beschikt de nieuwe Apple TV over een snellere A8-chip. Dat is een hele vooruitgang als je kijkt naar de huidige A5-chip. De A8-chip wordt ook gebruikt in de iPhone 6 en de iPhone 6 Plus. Het apparaat kan overigens geen 4K-video's aan.
We verwachten voor wat de Apple TV betreft geen verrassingen meer, maar we horen het volgende week tijdens de keynote. Ben je van plan om de keynote te volgen? Houd dan zeker onze website in de gaten!