Ondanks dat Apple Java-updates en zelfs een verwijderprogramma heeft uitgebracht om de Flashback trojan te slim af te zijn, zijn er nog steeds zo'n 100.000 Macs besmet met Flashback. Dat blijkt uit een evaluatie van het anti-virusbedrijf Symantec.
Nog veel besmettingen
Hoewel het aantal besmette Macs wel elke dag daalt, hadden antivirussoftwarefabrikanten een sterkere daling verwacht. Wat moeten die 100.000 Mac-gebruikers dan doen? Allereerst kan iedereen zelf eenvoudig controleren of de Trojan op zijn of haar Mac staat. Daarnaast heeft Apple een verwijderprogramma ontwikkeld; door dat te downloaden en uit te voeren kun je Flashback van je Mac verwijderen. Als je dat hebt gedaan, kun je je Mac weer met een gerust hart gebruiken. Maar moeten we ons eigenlijk meer zorgen maken over virussen en malware op de Mac na Flashback? Geef je mening in onze poll.
De iPhone 14 nu tot €7,50 korting per maand!
Maximaal voordeel als je thuis internet van Ziggo hebt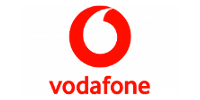 Bekijk actie