Nintendo heeft zijn eerste app voor de iPhone en iPad aangekondigd. De game heet Miitomo en is vanaf maart 2016 gratis te downloaden in de App Store.
Maak je eigen Mii in Miitomo
In Miitomo ontwerp je je eigen Mii-personage: een digitale versie van jezelf. De app stelt je een paar vragen zodat je Mii niet alleen qua uiterlijk sprekend op je lijkt, maar ook qua karakter. Als mensen die je kent de game ook downloaden en een Mii maken, kun je in het Miitomo-universum een digitale vriendschap sluiten. Het heeft iets weg van Tomodachi Life, een game voor de Nintendo 3DS waarbij je met talloze Mii-personages in een appartement bivakkeerde.
BLACK FRIDAY: De iPhone 14 nu tot €348 korting!
• Maximaal voordeel als je thuis Ziggo hebt
• 6 maanden Apple Music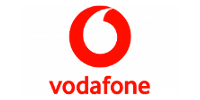 Bekijk actie
Miitomo is gratis, maar bevat wel in-app aankopen. Naar verwachting gaat het om kledingstukken en accessoires die je voor je Mii kunt aanschaffen. De game is aangekondigd voor de iPhone en de iPad, maar het is goed mogelijk dat de app straks ook te downloaden is voor de nieuwe Apple TV. Deze verscheen afgelopen maandag en heeft een eigen App Store.
Geen Mario of Animal Crossing
Aan het begin van dit jaar, tijdens de presentatie van de jaarcijfers, gaf Nintendo al aan games te gaan maken voor iOS. Toen werd nog gezegd dat het eerste spelletje voor het einde van dit jaar beschikbaar zou zijn. Dat het langer duurt, is niet de enige teleurstelling. We hadden gehoopt dat Nintendo voor de eerste iOS-game had gekozen voor een aansprekender personage. De meeste Nintendo-liefhebbers waren vorig decennium al klaar met de Mii's. Animal Crossing, dat was echt perfect geweest. Of Mario, bijvoorbeeld in een versie van Mario Kart.
Wat niet is, kan trouwens nog wel komen. Pokémon Go, waarbij je via augmented reality Pokémon vangt in de echte wereld, ligt al op de stapel. Nintendo heeft aangekondigd dat er tot maart 2017 nog vijf andere games gaan verschijnen. Hiervoor moet je overigens wel betalen.