Zelda, Super Mario en Pokémon: iedereen kent ze en velen zijn ermee opgegroeid. Nintendo, de bedenker van deze figuurtjes en producent van talloze gelijknamige videogames, heeft de smartphone en tablet lange tijd genegeerd maar is nu eindelijk overstag. Vandaag heeft het Japanse bedrijf namelijk aangekondigd samen te gaan werken met het eveneens Japanse DeNA, dat gespecialiseerd is in mobiele games. Dat betekent dat je op termijn games als Super Mario en Zelda op je iPhone of iPad kunt spelen.
Nintendo-spelletjes
De twee makers van computerspelletjes zetten later dit jaar een 'multi-platform gaming network' op dat specifiek gericht is op mobiele apparaten. Ook de pc en Mac behoren waarschijnlijk tot de platformen die ondersteund worden. Een grote stap voor Nintendo, dat jarenlang niets wilde weten van Nintendo-spelletjes op andere apparaten dan zijn eigen hardware. Dat had alles te maken met de angst voor een negatieve impact op Nintendo's businessmodel, waarin de verkoop van consoles centraal staat.
De iPhone 14 nu tot €7,50 korting per maand!
Maximaal voordeel als je thuis internet van Ziggo hebt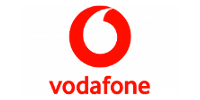 Bekijk actie
Nieuwe games
De snelle groei van de mobiele-game-industrie heeft er echter toe geleid dat ook Nintendo nu toegeeft. De games die Nintendo en DeNA samen gaan uitbrengen voor mobiele apparaten zijn geen directe kopieën van bestaande spelletjes ('ports'). Het zullen nieuwe titels betreffen met de karakteristieken van Nintendo-games. Dus nee, geen Super Mario 64 of de laatste Zelda op je iPhone, maar wel nieuwe splinternieuwe spelletjes met onder andere deze figuren. Wij kunnen in elk geval niet wachten.
De console wordt overigens niet in de steek gelaten door de Japanners. Behalve de samenwerking met DeNA heeft Nintendo ook aangekondigd te werken aan een compleet nieuw console-concept met de codenaam 'NX', waarover we in 2016 meer gaan horen.