Voor iedereen die zich nog niet heeft ingeschreven voor de iCreate Live nieuwsbrief, maar toch op de hoogte wil blijven van de laatste ontwikkelingen rondom deze beurs: lees hier het laatste nieuws rond iCreate Live!
Kom op 8 mei ook naar iCreate Live! In de vorige nieuwsbrief brachten we jullie op de hoogte van de komst van Adobe en Microsoft. Een bijzondere aankondiging, aangezien Adobe het liet afweten tijdens MacWorld in San Francisco. Voor de creatieve Mac-liefhebber is niet alleen Adobe, maar ook Canon op het Apple-evenement aanwezig! Weer een reden om vast in de voorverkoop, met korting, je kaartje te kopen voor slechts €9,95.


Canon verzorgt twee interessante lezingen. Een van de lezingen wordt verzorgd door Olaf van Gerwen, freelance regisseur van commercials. Als director of photography (DOP) coördineerde hij alle visuele zaken van filmproducties voor 3FM, KLM, Sky Radio, Coca-Cola en de clip van Ray en Anita In Da Name Of Love. Korte kunstwerkjes die de moeite van het bekijken waard zijn. Tijdens een haarscherpe presentatie op iCreate Live vertelt deze ervaren director alles over filmen met een spiegelreflexcamera in Full HD.
Vodafone Runners: De iPhone 13 nu met 3 maanden gratis Apple TV+!
Maximaal voordeel als je thuis internet van Ziggo hebt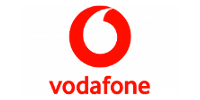 Bekijk actie
In een andere lezing gaat Canon in op glamourfotografie. Hoe maak je een perfecte glamourfoto en wat komt daar allemaal bij kijken? De sprekers van Canon geven je tips en trucs om tot het beste resultaat te komen. Neem je camera mee, dan kun je direct aan de slag.
Heb je een abonnement op iCreate Magazine of ben je HCC-lid? Koop dan in de voorverkoop een kaartje voor slechts €7,50. Een proefabonnement op iCreate Magazine krijg je al voor €15,00. Je ontvangt dan drie uitgaven vol creatieve tips, boeiende artikelen en grondige besprekingen, bovendien geniet je van de voordelen die je krijgt als abonnee. Tot ziens bij iCreate Live!