Voor iedereen die zich nog niet heeft ingeschreven voor de iCreate Live nieuwsbrief, maar toch op de hoogte wil blijven van de laatste ontwikkelingen rondom deze beurs: lees hier het laatste nieuws rond iCreate Live!

Het bezoekersaantal van iCreate Live stijgt met de dag. Dat is niet zo vreemd want in de voorverkoop kost een kaartje slechts 9,95. Bovendien is iCreate Magazine een populair blad en wordt de beurs ondersteund door gevestigde partijen als Adobe, Microsoft, LaCie, One More Thing, iPhoneclub en HCC. Maar wat gaat er nu precies op deze beurs gebeuren?
Vodafone Runners: De iPhone 13 nu met 3 maanden gratis Apple TV+!
Maximaal voordeel als je thuis internet van Ziggo hebt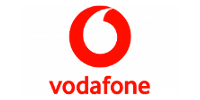 Bekijk actie
Voor lezers van iCreate Magazine hebben we er vanzelfsprekend voor gezorgd dat de man achter de ijzersterke Appletips in iCreate Magazine aanwezig is: Richard IJzermans van Appletips.nl. Een site waar elke Mac OS gebruiker wel eens geweest is of anders zeker moet gaan kijken. Met truukjes, verborgen features, toetsencombinaties, timesavers en andere handigheidjes weet hij elke Applegebruiker te verrassen. Op iCreate Live geeft hij lezingen voor beginners en gevorderden.
Kom met de auto en huur voor één dagje een aanhangwagen, want het zal moeilijk zijn de producten op de beurs te laten liggen. En dan hebben we het niet alleen over de iPad, iPhone 3GS, iPod nano, iPod touch, iPod classic, iPod shuffle, Mac Mini, 21,5-inch iMac, 27-inch iMac, MacBook, MacBook Air, 13-, 15- en 17-inch MacBook Pro, Mac Pro en het LED Cinema Display. Denk ook aan accessoires, tijdschriften en boeken.
Voor accessoires komt onder meer het bekende LaCie naar de beurs. LaCie heeft net als Apple aandacht voor design. In 1992 begonnen ze samen te werken met wereldvermaarde ontwerpers. Van Ziba Design tot Porsche Design GmbH, Karim Rashid, Ora-Ito en Philippe Starck. Daar loop je niet zomaar voorbij.
Wil je het beste uit je Mac halen? Sander Wessel van CARD services komt op de beurs vertellen wat je kunt doen om je Mac optimaal te gebruiken en te onderhouden. Daarnaast geeft hij lezingen om bedrijfsprocessen met Macs te optimaliseren. Is er iets mis met het onderhoud van je eigen Mac en kom je er niet uit? Neem hem ter reparatie mee naar iCreate Live. De HCC, grootste computerclub van Europa, heeft op de beurs een helpdesk om je te helpen.
Verder worden er lezingen, workshops en presentaties gegeven door onder andere de Amerikaanse softwarebedrijven Adobe en Microsoft, One More Thing, nieuwswebsite met een community van meer dan 38.000 leden, iPhoneclub, de grootste iPhone site van de Benelux, Mediaminds, internetradio over online media en SAE het opleidingsinstituut voor creatieve media. Wat gaan ze precies doen op iCreate Live, en welke grote namen kun je nog meer verwachten? Dat zullen we bekend maken in een volgende nieuwsbrief.
Zorg dat je er op 8 mei bij bent: bestel meteen een entreekaartje! (Ben je iCreate Abonnee of HCC-lid? Klik dan hier voor een kaartje met korting) Automatisch de iCreate Live nieuwsbrief ontvangen? Schrijf je direct in.