Over minder dan een maand vindt de WWDC plaats, Apple's conferentie voor ontwikkelaars. Die start op 3 juni met een keynote, waarin Apple ons een voorproefje geeft van de nieuwe besturingssystemen. Gisteren schreven we ook al over de talloze nieuwigheden in iOS 13, maar insiders weten ook al wat de nieuwe macOS 10.15 features zijn.
iPad-apps naar macOS
Het is niet de eerste keer dat dit gerucht opduikt: Apple laat de iPad en de Mac steeds meer naar elkaar toe groeien. Ze brengen daarom steeds meer van hun eigen iOS-apps uit voor de Mac. Vorig jaar met macOS Mojave werd deze beweging al ingezet met de apps Woning, Dictafoon en Aandelen. Nu komen ook Podcasts en Apple Music als losse apps naar de Mac. Boeken, een app die overigens al bestaat op de Mac, gaat véél meer op zijn iOS-tegenhanger lijken. Ten slotte is er ook nog een nieuwe app die een samensmelting is van het huidige Zoek mijn iPhone en Zoek mijn vrienden.
De iPhone 14 nu tot €348 korting!
• Maximaal voordeel als je thuis Ziggo hebt
• 6 maanden Apple Music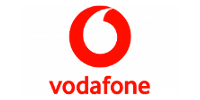 Bekijk actie
Andere typische iOS-functies
Er komt dus een aantal iOS-apps naar de Mac, maar daar blijft het niet bij. Ook functies en instellingen die je nu kent van je iPhone of iPad, vind je straks op de Mac. Het gaat om de volgende zaken:
Schermtijd: Op je iPhone kun je hiermee de tijd die je achter het scherm zit beter inschatten en – als het uit de hand loopt – beperken. Dat is straks ook mogelijk op je MacBook of iMac.
Berichten: Op de iPhone is het al heel lang mogelijk om in Berichten stickers te versturen of effecten te gebruiken. Dat kan straks ook in Berichten op de Mac.
Opdrachten: deze app was vorig jaar nieuw op de iPhone en helpt je bij het automatiseren van ingewikkelde takenreeksen. Straks dus ook op de Mac.
Herinneringen: Apple gaat zijn to-dolijstjes-app helemaal omgooien. Van de iOS-versie weten we al min of meer dat de app straks is opgedeeld in vier delen, met taken voor vandaag, alle taken, ingeplande taken en taken met prioriteit. Op macOS zal dat niet anders zijn.
Apps van andere ontwikkelaars
Voor ontwikkelaars wordt het gemakkelijker om iPad-apps om te zetten naar Mac-apps. Het programmeer-proces wordt hiervoor aangepast, en het is voor ontwikkelaars niet meer nodig om de code te schrijven voor én de iPad, én de Mac. Dit gaat er ongetwijfeld voor zorgen dat ontwikkelaars van iPad-apps er sneller voor kiezen om hun app ook voor de Mac uit te brengen.
Dit jaar gaat het dus om iPad-apps, volgend jaar moeten ook iPhone-apps gemakkelijk kunnen worden omgezet naar de Mac. En nog veel verder in de toekomst zou je apps moeten kunnen downloaden die werken op zowel je iPhone, iPad en Mac – misschien zijn tegen die tijd ook de mac App Store en de iOS App Store samengesmolten.
macOS 10.15
macOS 10.15 is het nieuwe besturingssysteem voor de Mac en daarmee de opvolger van macOS Mojave. We verwachten dat het dit najaar verschijnt. Tijdens de keynote op 3 juni vertelt Apple ons meer details.
Wil je op de hoogte blijven van het nieuws rondom macOS 10.15? Schrijf je dan in voor onze nieuwsbrief!
Je aanmelding is helaas niet gelukt. Probeer het later nog eens.
Bron: Bloomberg.