Volgens het Japanse Macotakara (via 9to5Mac) kondigt Apple deze maand nog een nieuwe MacBook Pro en een MacBook Air aan. Zij baseren zich op informatie van Chinese fabrikanten. De nieuwe modellen zouden vanaf augustus te koop moeten zijn. De MacBook Air zou hiermaa voor het eerst te koop zijn als 15-inch model.
Nieuwe MacBook Pro en MacBook Air binnenkort onthuld
Macotakura staat bekend als een betrouwbare bron, maar of ze het dit keer bij het rechte eind hebben valt te betwijfelen. Als de geruchten kloppen, dan zou de WWDC hét moment zijn om de nieuwe apparaten te onthullen, maar volgens andere geruchten worden er dit keer geen nieuwe producten aangekondigd en draait het evenement volledig om software.
Een aankondiging buiten de WWDC behoort nog tot de mogelijkheden, maar ook dat is op zijn zachtst gezegd vreemd. Apple kondigt wel vaker producten aan buiten de keynotes om – in april nog ging een nieuwe MacBook vrijwel onaangekondigd in de verkoop – maar dan gaat het vaak om niet zo heel erg spectaculair zijn. Een persbericht volstaat in dat soort gevallen.
BLACK FRIDAY: De iPhone 14 nu tot €348 korting!
• Maximaal voordeel als je thuis Ziggo hebt
• 6 maanden Apple Music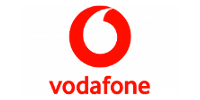 Bekijk actie
Voor wat betreft de MacBook Air kunnen we ons voorstellen dat het ook dit keer bij een persberichtje later deze maand blijft, omdat de verbeteringen mogelijk marginaal zijn. Maar de nieuwe MacBook Pro, die zou weleens revolutionair anders kunnen zijn dan al zijn voorgangers. Zo zou het toekomstige model een OLED-balk hebben boven het toetsenbord. Het lijkt daarom onlogisch dat Apple de introductie van dit apparaat onopgemerkt voorbij laat gaan, het lijkt meer een onderwerp voor een aparte keynote ruim na deze zomer.
Hoe dan ook: als je van plan bent om een nieuwe MacBook Air of MacBook Pro aan te schaffen, wacht dan even tot het einde van deze maand.