Apple lijkt tegenwoordig wat slordig om te gaan met hun nieuwe producten. De iPhone 4G slingerde rond in een café en later werd er nog eentje gevonden in Vietnam. Dat zorgde op zich al voor een heleboel ophef, maar nu is er wéér een lek opgedoken: een onaangekondigde nieuwe MacBook ligt op straat, wederom in Vietnam.
Het uitgelekte model heeft in plaats van een 2,26GHz een 2,4GHz Intel Core 2 Duo processor en beschikt over de nieuwste GeForce 320M grafische kaart. De veranderingen zijn wel ongeveer wat we ons ervan hadden voorgesteld. De MacBook zat vreemd genoeg wel in een verpakking waarop nog het huidige modelnummer op gedrukt stond. Daarom blijft het een beetje de vraag of dit een grap is, of een mooie echte vondst. Apple-fans zouden misschien eens naar Vietnam op vakantie moeten gaan, eens kijken wat ze tegenkomen als ze goed zoeken.
Voor de overige Apple-liefhebbers alvast een voorproefje:
De iPhone 13 nu met 3 maanden gratis Apple TV+!
Maximaal voordeel als je thuis internet van Ziggo hebt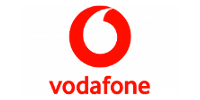 Bekijk actie