Nog drie nachtjes en de nieuwe iPad 2 bestormt de Apple-winkels. In iCreate 27 vind je alvast alle feiten over Apple's verbeterde tabletcomputer. Ook de Mac krijgt in dit nummer ruim de aandacht. De eerste Intel-Macs zijn alweer zo'n vijf jaar oud en vaak zijn ze niet meer zo dartel als vroeger. iCreate vertelt hoe je die Macs een stuk sneller maakt. Een snelle Mac, zoals de nieuwe MacBook Pro 2011, is ook prettig als je filmpjes professioneel wilt monteren. Maar daar is meer voor nodig: met onze tips, de juiste technieken, spullen én iMovie '11 word je vanzelf een gerespecteerd en bewonderd filmmaker.
undefined
---
iPad 2 en iOS 4.3 onthuld
De iPad 2 is spectaculair verbeterd: de nieuwe A5-processor van Apple maakt hem sneller, speciaal voor videobellen met FaceTime zitten er nu twee camera's op en – hoe is het mogelijk – hij is ondanks alle toevoegingen ook nog een stuk dunner dan het vorige model. Lees in iCreate welke wereld aan mogelijkheden hiermee voor je opengaat.
De iPhone 14 nu tot €7,50 korting per maand!
Maximaal voordeel als je thuis internet van Ziggo hebt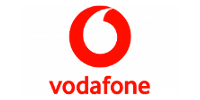 Bekijk actie
iMovie '11 als digitale filmstudio
'Met Apple's revolutionaire montageprogramma kun je thuis je eigen Hollywood-studio beginnen. Met iMovie '11 heb je meer opties dan ooit…' zo begint onze feature over digitaal filmen. Hierin leer je niet alleen de basismogelijkheden van iMovie '11 kennen, maar ook wat je daarnaast nog meer nodig hebt om professionele filmpjes te maken, zoals welke camera's en accessoires je kunt aanschaffen en hoe je de nieuwe greenscreen-techniek van iMovie '11 toepast.
Upgrade je Mac
Heb jij een trouwe Mac die al een paar jaartjes meeloopt en moeite heeft met al die nieuwe software? Met een geheugenuitbreiding geef je hem een flinke prestatieboost. iCreate beschrijft voor diverse Intel-Macs hoe je dat zelf aanpakt, welke geheugenkaarten je nodig hebt en waar je die vandaan haalt.
Achtergronden
Angry Birds behoort wereldwijd tot de populairste games voor de iPhone, iPad en iPod touch. In iCreate doen de makers van Rovio Mobile uit de doeken hoe Angry Birds is ontstaan: van concept tot klassieker. Angry Birds is te koop in de App Store. En net als in vele andere online-winkels kun je daar digitaal betalen en ook dat is een onderwerp waar iCreate dieper in duikt. Lees alles over iDeal, PayPal, mobiel betalen en het einde van de acceptgiro.
iPlay: iPhone, iPad en iPod
In de iPlay-rubriek gaan we deze maand uitgebreid in op de standaardapps, oftewel de apps die al op je apparaat staan als je het koopt. Het zijn apps die veel mensen bijna dagelijks gebruiken, maar nog niet iedereen heeft hun mogelijkheden al ontdekt. iCreate legt uit wat je ermee kunt doen. Uiteraard tref je in iPlay ook weer een heleboel app-besprekingen aan, van een groepstest over digitaal gereedschap tot de nieuwste games en de redactionele apps van de maand.
En verder…
Tot onze vaste rubrieken behoren de tips en trucs van Richard IJzerman en iPhone Service Point, maar ook de reviews met onze maandelijkse selectie van geteste hardware en software, waaronder de nieuwe MacBook Pro en PhotoZoom Pro 4. En natuurlijk ontbreken ook de workshops niet: voor de Mac hebben we naast workshops voor iLife en iWork ook uitleg over onder meer Aperture en het delen van bestanden in je netwerk. Voor de mobiele apparaten leer je dit keer meer over het gebruik van Dropbox op de iPad en het instellen van afspeellijsten op je iPhone.
---
Heb je een vraag of opmerking over het blad? Stuur een mail naar de redactie (redactie@icreatemagazine.nl) of tweet naar @iCreate_NL op twitter. Deze uitgave ligt vanaf 29 maart in de winkel, vanaf dat moment zijn ook de online bestellingen leverbaar.
Eerdere nummers:
iCreate 26 – maart 2011
iCreate 25 – februari 2011
iCreate 24 – december 2010/januari 2011
iCreate 23 – november/december 2010
iCreate 22 – oktober/november 2010
iCreate 21 – augustus/september 2010
iCreate 20 – juni/juli 2010
In onze webshop kun je eerdere nummers nabestellen